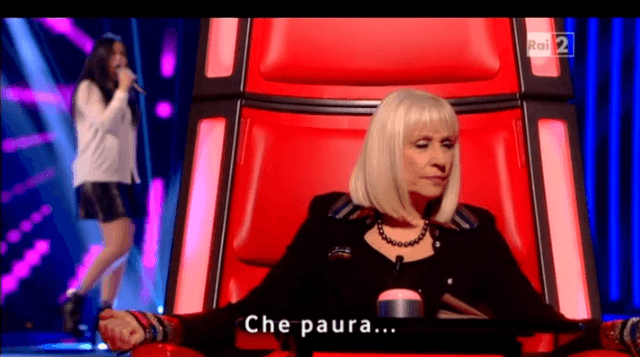 Durante questa sesta ed ultima puntata delle Blind Audition del talent canoro "The Voice of Italy" è successo proprio di tutto: dopo l'esibizione di una concorrente non scelta, infatti, la nonna di quest'ultima, da dietro le quinte, proprio non ci sta alla decisione negativa del giudice Raffella Carrà e così la insulta in diretta, senza farsi troppi problemi.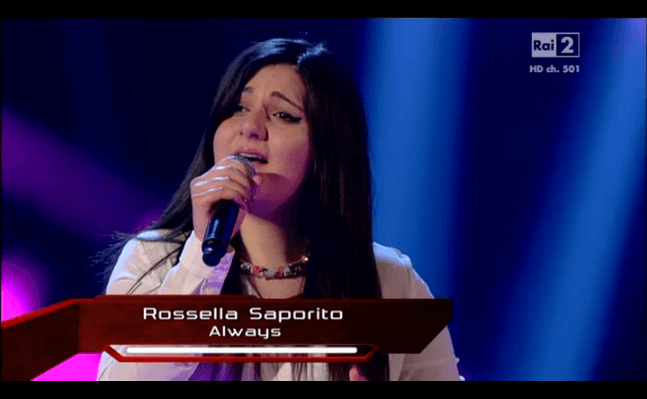 E' successo durante l'esibizione di Rossella Saporito, la quale si è esibita con il bellissimo brano "Always" di Bon Jovi. Ma Raffaella non sembra essere molto convinta della sua interpretazione. Una volta terminata la canzone, infatti, riassume così il suo pensiero dicendo: "Sono mancate le sfumature". Ma non è finita qui: tutto questo accadeva mentre la nonna di Rossella nel camerino, dietro le quinte, urlava un "Che ba***rdaaaa!", zittita quasi subito dal conduttore Federico Russo e dagli altri parenti presenti.
Sembra che questa volta lo sdegno di un parente non sia stato proprio per niente celato, e ha dato vita ad una reazione (un po') troppo forte, che comunque rispecchiava l'atteggiamento del pubblico in sala, al quale era piaciuta molto l'esibizione di Rossella.
Ancora una volta, a "The Voice of Italy" non ci si annoia proprio mai..