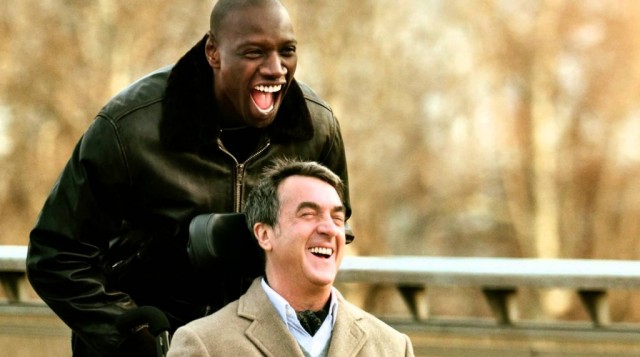 Bryan Cranston e Kevin Hart, come confermato da The Hollywood Reporter, sono stati scelti dalla major The Weinstein Company come protagonisti del remake di Quasi Amici (The Intouchables), fortunatissimo mix di dramma e commedia diretto nel 2011 dai francesi Olivier Nakache ed Éric Toledano.
Quasi Amici raccontava la speciale amicizia tra Philippe, milionario tetraplegico interpretato da Francois Cluzet e il suo domestico Driss, impersonato da Omar Sy (che molto presto rivedremo in Mister Chocolat). Il film, costato circa 12 milioni di euro, aveva incassato 430 milioni di dollari in tutto il mondo.
Il regista del remake hollywoodiano del film sarà Simon Curtis (Marilyn e Woman in Gold), su sceneggiatura di Paul Feig. Nel frattempo, Bryan Cranston, reduce dalla nomination all'Oscar per Trumbo, sta girando insieme a James Franco la commedia Why Him?, mentre Kevin Hart arriverà presto nelle nostre sale con Un poliziotto ancora in prova (con Ice Cube), sequel di Poliziotto in prova (Ride along).