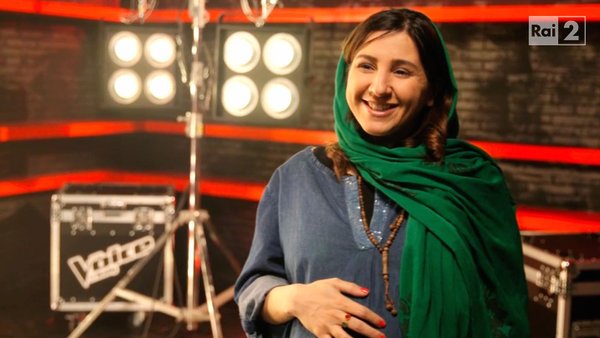 Prima serata dedicata alle Battle di "The Voice of Italy": terminate le Blind Audition, ora i concorrenti dei vari Team si sfidano sul palco del talent canoro tutto all'italiana, ma solo uno di loro è destinato ad esser scelto dal giudice del suo Team. Tra questi concorrenti, ce n'è però una che ha deciso di abbandonare il programma ancora prima di esibirsi sul palco: si tratta di Kimia Ghorbani.
Kimia è una donna persiana in dolce attesa, che ha deciso di lasciare il talent proprio per dedicarsi ad un momento così importante della sua vita. La cantante sale quindi sul palco per dare un ultimo addio ai giudici. Questo il suo saluto: "E' stato un grande piacere, è stato bellissimo stare sul palco di The Voice e cantare. Già una grande vittoria per me. Cantare è un grande sogno della mia vita, ma sono un po' stanca e ho bisogno di stare a casa per partorire. La musica e la mia vita ed è importante".
Così Kimia abbandona il palco di The Voice of Italy. E se durante le Blind Audition aveva colpito il pubblico (e i giudici) con il suo messaggio di libertà, questa sera è la serenità con la quale saluta per sempre questo grande palco che colpisce, poiché dettata da aspettative di vita per lei ben più grandi e significative.