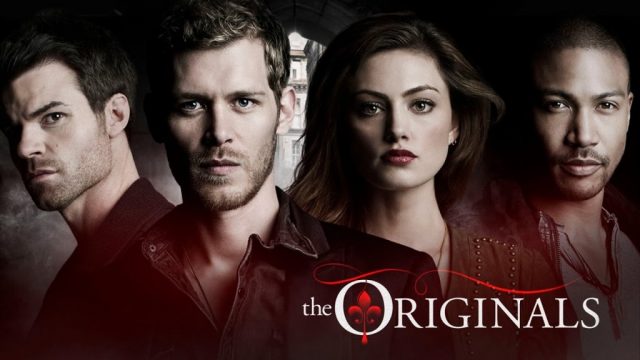 Una buona notizia per tutti i fan di "The Originals", lo spin-off della serie "The Vampire Diaries". Potete finalmente abbandonare le vostre paure nel pensare che la quarta stagione, ora in corso, sia l'ultima.
L'emittente The CW ha infatti rinnovato lo show per la quinta stagione. Non sono dunque finite le vicende della famiglia Mikealson e dei cittadini di New Orleans.
Ormai ci speravano in pochi, i fan della serie erano quasi pronti a dire addio agli Originali, sia per il numero breve di episodi che compongono la quarta stagione, cioè 13, sia perché Michael Narducci, autore e showrunner di "The Originals", aveva dichiarato che avrebbe lasciato la direzione della serie.
La sorpresa è stata quindi ben accolta dai fan, che non dovranno, almeno per un'altra stagione, salutare i loro personaggi preferiti.
Della quinta stagione si sa ovviamente ancora poco, dal momento che gli episodi della quarta sono ancora in corso, e non si sa come si evolverà la vicenda. Sappiamo però che Julie Plec, creatrice sia dello spin-off che della serie madre, sarà al comando. Insieme a lei, si occuperà dello show anche Lesie Morgenstein, già produttore di "The Vampire Diaries", ormai concluso, e di "Gossip Girl"
Dopo il sospiro di sollievo, ora i fan non fanno altro che sperare nella possibilità di rivedere alcuni personaggi di "The Vampire Diaries" entrare a far parte del cast di "The Originals". Dopo che Alaric (Matt Davis), ha partecipato alle riprese dell'ottavo episodio, sarebbe bello poter rivedere anche qualche altro vampiro o qualche altra strega di Mystic Falls recitare nello show. E chissà, magari la Plec ci sta già pensando.
Ricordiamo che i nuovi episodi di "The Originals" vanno in onda ogni venerdì sul canale americano The CW. Restate collegati con noi di Blog di cultura per tutte le anticipazioni sulla quarta stagione e per tutte le notizie sul rinnovo della serie.