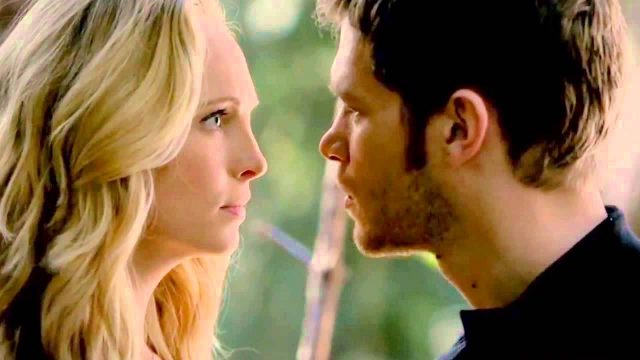 La notizia che molti fan di The Vampire Diaries e del suo spin off The Originals stavano aspettando è finalmente arrivata. Candice Accola apparirà nella quinta stagione di The Originals.
Proprio così, a rivelarlo è il sito TvLine, che ha dichiarato in esclusiva che la bella e brava attrice tornerà a vestire i panni della vampira Caroline Forbes, il personaggio che l'ha resa famosa al pubblico. Apparirà proprio nel primo episodio, per iniziare col botto la nuova stagione.
Sembra perciò accendersi la speranza di un ritorno di fiamma tra Caroline e Klaus. Non sappiamo ancora che ruolo avrà nella nuova storyline, ma dall'ultimo episodio della quarta stagione dello spin off possiamo già intuire qualcosa.
Nel finale abbiamo infatti visto che la piccola Hope si è trasferita insieme alla madre Hayley a Mystic Falls, per frequentare la Scuola per Bambini Prodigio dei Salvatore, fondata proprio da Caroline e Alaric. Qui Hope, proprio come le figlie gemelle di Alaric, imparerà ad usare nel miglior modo possibile il suo potere.
Nel più lontano finale di serie di The Vampire Diaries, invece, abbiamo visto Caroline perdere il suo amore Stefan, sacrificatosi per il bene di tutti. E chissà se ora la nostra vampira è pronta a gettarsi tra le braccia di Klaus.
Quest'ultimo, sempre nel finale di stagione di The Vampire Diaries, donò una grossa somma di denaro alla Scuola, e tramite un biglietto fece sapere a Caroline che sperava di rivederla al più presto.
Erano in molti a voler rivedere alcuni personaggi della serie madre entrare a far parte del cast di The Originals, e magari dopo Caroline anche qualcun'altro farà ritorno sul set.
La quinta stagione di The Originals ripartirà con un salto temporale, vedremo Hope adolescente, e non vediamo l'ora di scoprire cosa ha in mente la produttrice Julie Plec. Cosa ci riserverà la quinta stagione di The Originals?
Restate collegati con Blog di cultura per tutte le news su uno degli spin off più amati di sempre.