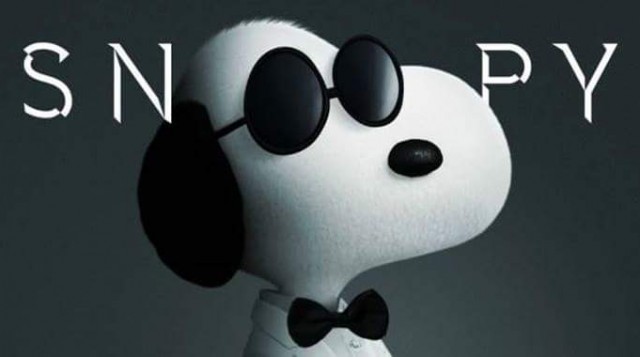 Cos'hanno in comune il beagle più amato del mondo e l'agente segreto 007? Le sale cinematografiche e cinque simpatiche locandine.
Snoopy & Friends: il film dei Peanuts e Spectre hanno fatto la loro comparsa al cinema insieme, il 5 novembre. Per sottolineare la simpatica coincidenza 20th Century Fox e Blue Sky Studios hanno rilasciato cinque locandine parodia nelle quali Charlie Brown, Snoopy e i loro amici vestono i panni della celebre spia britannica e dei suoi nemici.
Ecco quindi che l'impacciato Charlie, indossato smoking e farfallino, guarda sorridente l'obiettivo intimando con aria sorniona "Il mio nome è Brown, Charles Brown", mentre uno Snoopy total white ricorda di volere il suo Vodka Martini "Sbavato, non mescolato" (a differenza di Bond, che lo voleva agitato). Nel terzo poster la solita, dispettosa Lucy sottrae il pallone a un Charlie Brown in caduta libera, dando così vita alla parodia "Guyfall" del più noto "Skyfall" jamesbondiano. Woodstock è invece il protagonista di "Live and let fly", chiaro riferimento a "Live and let die", ottavo film della serie con Roger Moore nei panni dell'agente segreto. Pigmen, il bambino con la fobia del pulito, è la star dell'ultima locandina nella quale veste i panni (sporchi) del Dr. NO Shower, facendo il verso al nemico numero uno di Bond, il Dr. Julius NO, il villain di "007 – Licenza di uccidere".