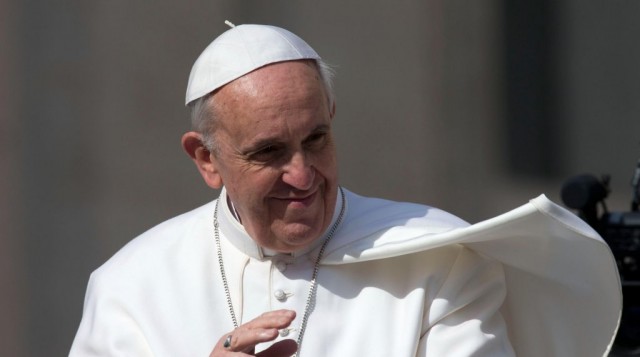 Si tratta di un evento unico nel cinema e nella storia della Chiesa Cattolica: Papa Francesco parteciperà per la prima volta a un film.
Si tratta del film per famiglie "Beyond the Sun", prodotto da AMBI Pictures, dove Papa Francesco interpreterà se stesso.
Il Capo della Chiesa Cattolica comparirà per la prima volta sul grande schermo, segnando così il debutto cinematografico in assoluto per qualsiasi Papa nella storia della Chiesa.
L'idea del film è nata proprio da Sua Santità, che aveva richiesto la realizzazione di un film per bambini in grado di comunicare loro il messaggio di Gesù.
Papa Francesco si è poi offerto di partecipare al film per sostenere la carità. Tutti i profitti del film, infatti, saranno devoluti a due associazioni di beneficenza: El Almendro e Los Hogares de Cristo, che si trovano in Argentina e aiutano i bambini a rischio e i giovani adulti in difficoltà.
La storia di Beyond the Sun sarà basata sui Vangeli e sarà molto edificante nell'incoraggiare il pubblico di tutte le età a trasmettere la parola di Gesù, a comprenderla e a maturare una visione migliore del proprio cammino di vita.
Graciela Rodriguez ha scritto la sceneggiatura del film, Andrea Iervolino ne sarà il produttore, mentre co-produttori saranno Graciela Rodriguez e Gabriel Leybu.