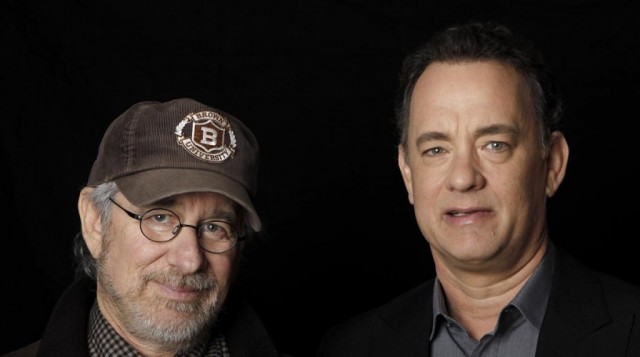 Il grande Steven Spielberg potrebbe tornare a dirigere, per la quarta volta, Tom Hanks, in un nuovo progetto cinematografico di cui ancora purtroppo non si hanno notizie certe. A quanto riporta Variety, pare si tratterà di un thriller dal titolo ancora sconosciuto, ambientato in piena Guerra Fredda, e che proprio Spielberg stia cercando di accaparrarsene la regia.
La sceneggiatura, scritta da Matt Charman, sarebbe basata sulla vicenda storica di James Donovan, e racconta la storia di un avvocato americano ingaggiato dalla CIA che si occupò durante gli anni '60 di negoziare la liberazione del pilota Gary Powers, dopo che questi, a seguito di un incidente, era precipitato col suo U-2, aereo spia, in territorio russo e fatto prigioniero. A produrre il progetto sarà Marc Platt.
Una nuova collaborazione, quindi, per l'accoppiata Spielberg-Hanks, la quarta dopo Salvate il Soldato Ryan, Prova a prendermi e The Terminal. Sebbene non si sia ancora formalmente impegnato, Tom Hanks pare sia a bordo. L'attore, dopo aver vestito i panni di Walt Disney in Saving Mr. Banks, è al momento impegnato in due progetti: A Hologram for the King, di Tom Tykwer e Inferno di Ron Howard.
Steven Spielberg ha da poco abbandonato le regie di Robopocalypse ed American Sniper, e sta prendendo in esame la trasposizione cinematografica di Prigioniero del Papa Re. Pare che sia coinvolto anche nel sequel dei Goonies: Richard Donner, regista del film, in un'intervista avrebbe rivelato che il soggetto alla base della reunion sia stato elaborato proprio da Spielberg, così come fece con l'originale (che fu poi sceneggiato da Chris Columbus).
Attendiamo conferme ufficiali su un progetto che potrebbe trasformarsi in un capolavoro della filmografia di Spielberg, e un importante banco di prova per un attore già molto amato e stimato come Tom Hanks.