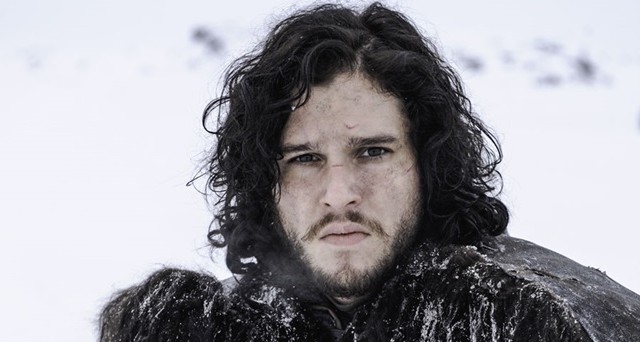 La notizia è di quelle molto piacevoli per tanti fan di Game of Thrones che sono rimasti sconvolti dalla scomparsa dell'amatissimo Jon Snow nell'ultimo episodio della stagione 5 ad opera dei confratelli che non avevano digerito l'apertura ai bruti e le posizioni del loro Lord Comandante.
L'attore che in Game of Thrones interpreta Jon Snow, il bastardo di casa Stark, Kit Harington, infatti è stato visto più volte sul set della serie a Belfast nonostante in teoria il suo personaggio fosse uscito di scena. Se alcuni pensavano a semplici fotogrammi legati al passato, è però lo stesso attore a lasciarsi sfuggire un grande spoiler sul destino del personaggio.
Kit Harington intervistato da una tv belga ha infatti dichiarato che: "Ho dovuto rifiutare alcuni ruoli magnifici perché ero impegnato con Game of Thrones. Quindi lo show è per me come un'arma a doppio taglio: gli devo molto ma, al contempo, mi ha assorbito quasi completamente. Beh, cerco di non pensarci troppo. La cosa importante è che so per quanto tempo sono ancora sotto contratto, e intano", e quando l'intervistatore ha fiutato lo scoop chiedendo a che stagione si riferisse, ha risposto: "Bel tentativo [ride]. Non posso parlarne. Diciamo solo che Game of Thrones farà parte della mia vita per un po', probabilmente avrò sui trent'anni quando sarà finito. Una cosa è certa: il giorno in cui non sarò più in Game of Thrones sarà il giorno in cui mi seppellirò in progetti cinematografici [ride]". Molto più che una semplice speranza dalle sue parole sembra poter trasparire finalmente.