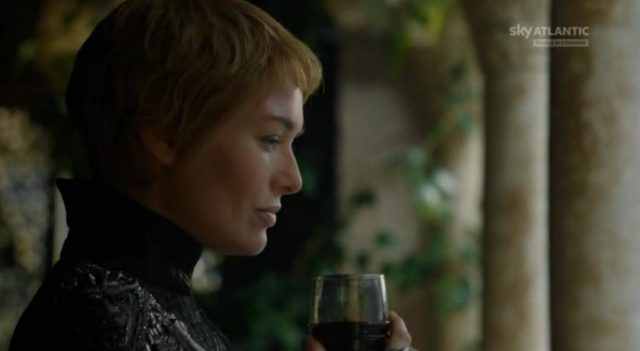 Alla fine di Game of Thrones 6, Westeros ha un nuovo sovrano: è donna, si chiama Cersei Lannister e quanto fatto dall'ex regina reggente folle e crudele oltre ogni immaginazione, persino per l'universo creato da George R. R. Martin.
Durante il gran finale di stagione della serie HBO, viene finalmente alla luce il sinistro piano di Cersei, in attesa di essere processata dall'Alto Passero insieme a Loras Tyrell e alla nuora Margaery, consorte di re Tommen. I processati si ritrovano nel Grande Tempio di Baelor, ma si nota l'assenza della madre del re, rimasta nella Fortezza Rossa, mentre si accinge a vedere compiersi il suo progetto: ricordate le dicerie di cui l'ex moglie di re Robert parlava col suo fido assistente? I due si riferivano alla presenza dell'Altofuoco nei sotterranei di Approdo del Re, l'arma letale usata durante la Battaglia delle Acque Nere.
La stessa arma che Cersei utilizza per distruggere il Tempio di Baelor contenente l'Alto Passero, Margaery, Loras, gli altri processati e i funzionari del Culto, oltreché per radere al suolo parte di Approdo del Re. Si salvano dalla strage progettata da Cersei il fratello Jaime, spostatosi momentaneamente a Delta delle Acque, e Lady Olenna, rifugiatasi a Dorne.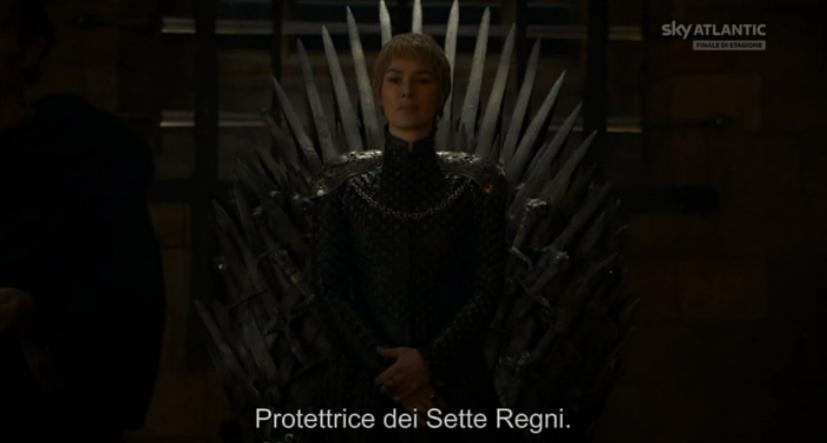 Non è immune alla follia della madre però il giovanissimo re Tommen: impossibilitato a raggiungere il Tempio prima dell'esplosione, bloccato nelle sue stanze dalla Montagna, Tommen assiste inerme dalla propria finestra alla tempesta di fuoco verde che uccide, tra gli altri, la sua Margaery. Non riuscendo a reggere il dolore, Tommen si suicida gettandosi dalla finestra. Facendo perciò compiere la terribile profezia sui figli di Cersei, che sarebbero tutti morti prima della madre.
Nonostante tutto, l'ex regina reggente siede adesso sul Trono di Spade, ma i legittimi pretendenti al regno si avvicinano: appuntamento alla settima stagione di Game of Thrones.
[Foto: HBO]