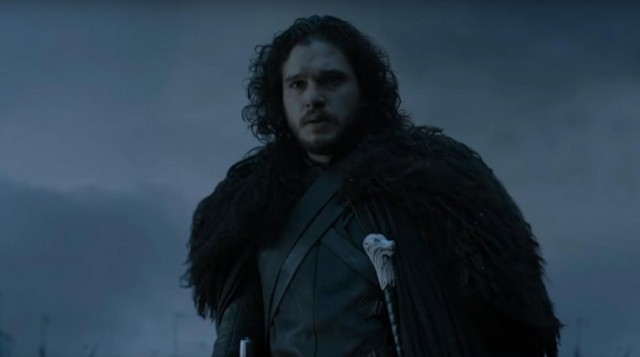 "We watch, we listen and we remember". Si apre così il primo attesissimo teaser trailer di Game of Thrones 6, la nuova stagione della serie fantasy basata sui romanzi di George R. R. Martin, attesa in Italia per aprile 2016. 40 secondi scarsi che ripercorrono le cinque precedenti annate della serie e che hanno come protagonista il personaggio più chiacchierato perlomeno della precedente stagione, Jon Snow, interpretato da Kit Harington.
È morto? È vivo? Tornerà? Nemmeno il teaser rilasciato da HBO scioglie i dubbi legati al destino di Snow. Altra figura eminente che appare nella clip è quella di Three Eyed Raven, interpretata dal leggendario Max von Sydow
A destare però ulteriore curiosità è la presenza in alcuni fotogrammi del trailer di Brandon Stark, personaggio mai apparso nella sesta stagione di Game of Thrones. E la frase pronunciata da Brandon, "They have no idea what's going to happen" ("Non hanno idea di ciò che succederà"), non fa che tenerci ancor di più sulle spine. A cosa possono riferirsi queste parole? Ai nuovi sviluppi della storia (che saranno per la prima volta indipendenti dai libri di Martin) o a qualcosa legato al tormentone Jon Snow?
Non resta che attendere qualche ulteriore antipasto e appena quattro mesi per vivere la sesta stagione di Game of Thrones.