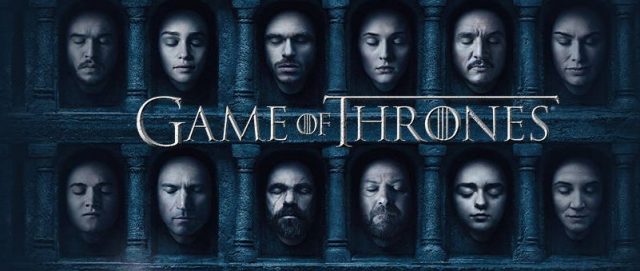 Game of thrones (Il trono di spade) è una delle serie tv più seguite di sempre, solo l'ultima stagione ha ottenuto più di ventitre milioni di telespettatori, e solamente in America. Inoltre detiene il record per il maggior numero di Emmy vinti.
Come i fan ben sapranno a partire dal prossimo 16 Luglio verranno trasmessi sul piccolo schermo americano i nuovi episodi della settima stagione. A quest'ultima, una volta conclusa, seguirà l'attesa (con molto dispiacere) dell'ottava ed ultima stagione. Ma non temete, c'è una buona notizia per chi non ha proprio voglia di dire addio ai personaggi più amati di Westeros, e a tutte le loro storie.
La HBO ha infatti intenzione di trovare un modo per continuare le vicende di Game of thrones, c'è la possibilità che possano nascere ben quattro spin-off legati alla serie.
Ecco la loro dichiarazione ufficiale: "Weiss e Benioff continuano a lavorare alla fine della settima stagione e sono già nel pieno della scrittura e della preparazione per l'ottava ed ultima stagione. Li abbiamo mantenuti aggiornati sui nostri piani e verranno associati, insieme a George R. R. Martin, come produttori esecutivi su tutti i progetti. Noi li aiuteremo a prendere una pausa meritata dalla scrittura su Westeros una volta completata la stagione finale".
Ovviamente non si sa ancora niente sulle trame che si affronteranno, per adesso l'unica certezza è che l'autore della serie, Martin, ha ingaggiato quattro sceneggiatori per lavorare insieme a nuove idee, Max Borenstein, Jane Goldman, Brian Helgeland e Carly Wray.
Non ci resta altro che aspettare per scoprire cosa partorirà la mente dei nuovi quattro sceneggiatori insieme all'autore di una delle serie americane più amate e seguite della Tv. Restate collegati con noi di Blog di cultura per ulteriori aggiornamenti e per tutte le novitù sui possibili spin-off futuri di Game of thrones.