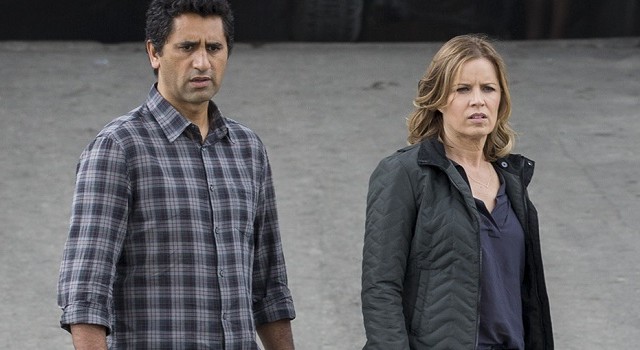 Dimenticatevi The Walking Dead, perché quella che arriverà tra poche settimane su AMC sarà una storia completamente nuova: Fear The Walking Dead è l'attesissimo spin off della serie più macabra d'America, e non manca già di far parlare di sé.
La serie è firmata dagli autori di The Walking Dead, Robert Kirkman, Gale Anne Hurd, Gregory Nicotero e David Alpert: il protagonista è un insegnante divorziato, accompagnato da un procuratore.
Al contrario dello show principale, questa serie non sarà ambientata ad Atlanta, ma a Los Angeles, un nuovo scenario per analizzare l'apocalittica epidemia che ha colpito gli Stati Uniti.
http://youtu.be/x-qSBv4GnwQ
Nel nuovo promo Madison, la coprotagonista, è scettica sul contagio e su quanto sta avvenendo in città: cerca invano di rassicurare il suo interlocutore, che è ormai disperato e consapevole di quanto sta accadendo.
Nessuno ha la minima idea di cosa stia per succedere… ma chi ha già visto la serie madre sa quali pericoli correranno i protagonisti dello show.