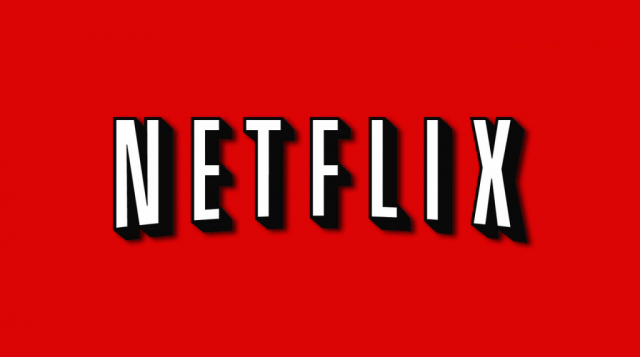 Il 2015 è l'anno di Ritorno al futuro, e perciò anche di Netflix. Il servizio di streaming on demand, che arriverà ufficialmente domani, 22 ottobre, in Italia (ecco i prezzi), è destinato a rivoluzionare forse in maniera definitiva la maniera di vivere e concepire la TV. C'è però un freno: il catalogo nazionale italiano dei prodotti offerti da Netflix è decisamente limitato, come quantità, rispetto a quello statunitense e a quello generale, che è composto da oltre 14 mila titoli, tra film e serie tv.
Come sfruttare allora tutte le potenzialità di Netflix? La risposta si chiama UnoTelly. Si tratta di un'implementazione che permette di usufruire di tutti i prodotti presenti su Netflix a livello globale, rendendoli dunque visibili in tutte le aree geografiche, eludendo le limitazioni locali. Il tutto sfruttando il proprio normale account Netflix.
Sulla effettiva legalità del servizio, sono gli sviluppatori di UnoTelly a esprimersi: "Using UnoTelly and their local Netflix account, your readers will have access to the entire Netflix catalogue. This gives them a legal way to get more content at a fair price. We've used data from our internal software to compare the number of titles available in each region and how many titles are available worldwide."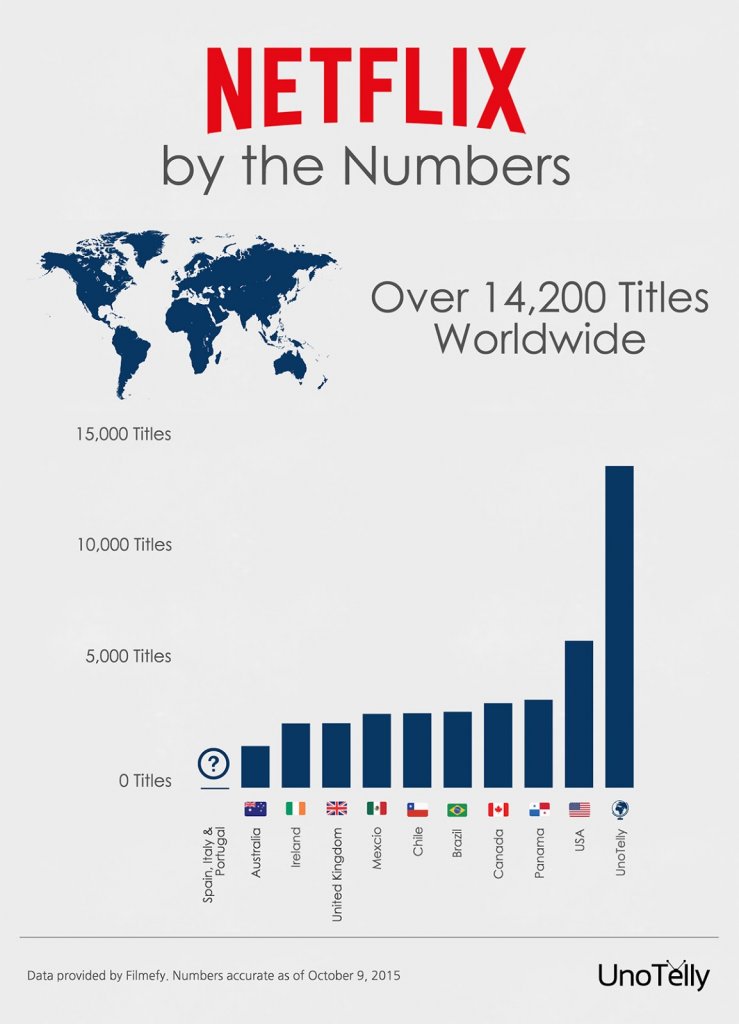 UnoTelly, che permetterà dunque di sfruttare le intere potenzialità di Netflix senza svenarsi e senza ricorrere a metodi illegali. Per gli utenti italiani è previsto inoltre un periodo di prova gratuito della durata di 30 giorni: maggiori informazioni sono presenti sul sito web del software.
Altra caratteristica di UnoTelly è l'utilizzo di Filmefy, un tool che permette di muoversi con facilità tra tutti i titoli presenti nel catalogo mondiale, passando comodamente da una regione geografica all'altra e da una tipologia di prodotto all'altra.
E dopo aver accolto Marty McFly, prepariamoci domani a dare il benvenuto a Netflix.