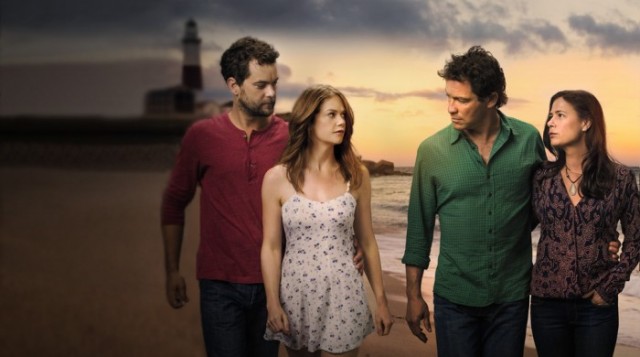 The Affair, la fortunata serie americana , avrà una seconda stagione. Ad annunciare la notizia è stato il network americano Showtime, che ha confermato The Affair e rivela che andrà in onda in autunno in dieci episodi.
Il presidente del canale, David Nevins, si dichiara soddisfatto e definisce così The Affair: "un telefilm con una storyline interessante che stimola interesse, uno show seguito, analizzato e discusso settimana dopo settimana".
Da poco terminata la prima stagione, è stato rilasciato il teaser trailer della seconda stagione che ha entusiasmato i fan delle serie.
Qui presente il link video TRAILER
The Affair, che debutta a ottobre 2014, ha ricevuto 3 nomination per il Golden Globe nel 2015, 2 per il Satellite Awards e una nomination come nuova serie per il Writers Guild of America Awards. Una serie, dunque, che ha riscosso gran successo.
Una serie tv la cui trama ruota intorno a intrighi e indagini e visioni parallele, dal punto di vista maschile e femminile. The Affair racconta la storia di due famiglie intrecciate tra loro e la relazione extraconiugale dei due protagonisti, lo scrittore Noah Solloway e Alison Lockhart (interpretati rispettivamente da Dominic West e Ruth Wilson) e di un'indagine e un interrogatorio per scoprire l'autore di un omicidio avvenuto proprio negli anni del loro amore.