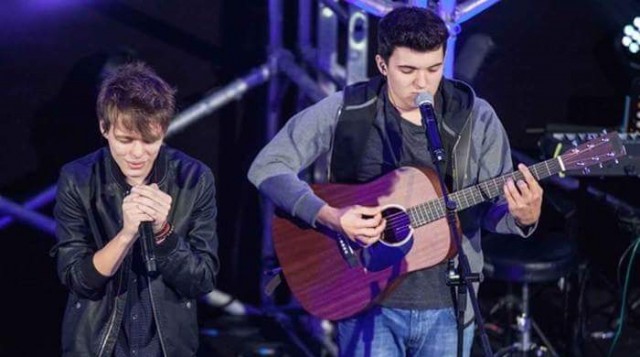 Dopo averci regalato grandi emozioni nelle scorse prove, gli Urban Strangers agli Home Visit della nona edizione di X Factor, sulle pendici del monte Bianco, si lasciano prendere dall'emozione.
Parte la musica, iniziano i vocalizzi, Alex Iodice si blocca e si tocca la gola. "Non so che è successo.. Sì sto calmo". Fedez lancia un'occhiata preoccupata, poi li tranquillizza. Momenti di panico in casa X Factor. Ma si riparte, i due si riprendono e fanno una buona performance, sulle note di "We cry" dei The Script.
Il duo si era messo in mostra nelle Audition con "No Church in the Wild" candidandosi come uno dei favoriti della categoria e come uno dei potenziali protagonisti della gara.
Alla fine comunque, nonostante questa piccola defaiance, gli Urban Strangers sono riusciti a conquistarsi un posto ai live di X Factor 2015.