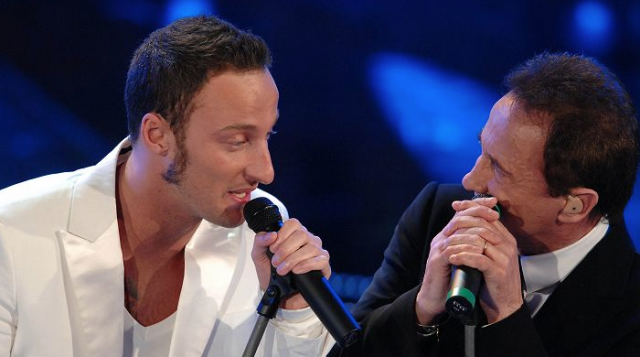 Dopo l'abbandono di Raffaella Carrà, nei corridoi di Rai2 si parla per la prossima edizione di The Voice, di una poltrona per due. Secondo le indiscrezioni riportate da Davide Maggio infatti spunta l'ipotesi di sostituire la Raffa nazionale con la coppia padre e figlio Facchinetti. Roby e Francesco potrebbero partecipare come giudici, insieme. Anche se potrebbe sembrare strano, in altre edizioni del format, il fatto si è già verificato con altri artisti come in Australia, Germania e Lituania.
Francesco Facchinetti è un volto ben noto al pubblico di Rai2 che non l'ha certo dimenticato. Sue le prime due edizioni di X Factor dove più volte ha dimostrato di saperci fare, tanto che poi la Rai gli affidò anche il non fortunatissimo "Star Academy". Francesco ora si dedica alle attività di produzione ed è diventato anche agente di diversi personaggi dello showbusiness (da qui sono poi scaturiti attriti social con Francesco Sole, Fedez e proprio con J-Ax).
Per The Voice of Italy 3 potrebbe non esserci nemmeno Noemi ma per ora si tratta solo di indiscrezioni non confermate dai diretti interessati. Si attendono perciò le decisioni della produzione.