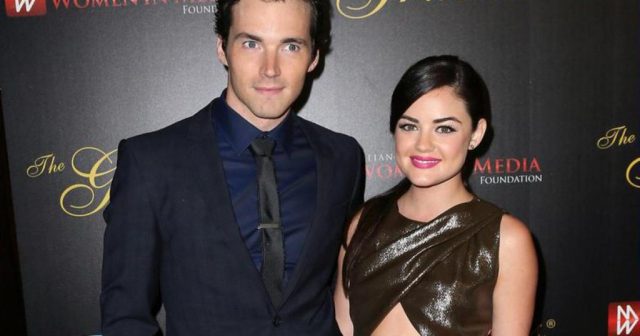 Tutti gli appassionati del mondo delle serie Tv, saranno contenti di sapere che, a breve, potranno rivedere alcune delle loro star preferite in nuovi ruoli davvero interessanti.
Ecco di seguito elencati attori e attrici che abbiamo già imparato a conoscere e amare, che prenderanno parte a nuove serie Tv.
Nella nuova serie "Thin ice" ritroverete Ian Harding, l'Ezra Fitz di "Pretty Little Liars", accanto a Bridget Mendler, la protagonista di "Buona fortuna Charlie".
Anche un'altra star di "Pretty Little Liars", Lucy Hale alias Aria Montgomery, è pronta a vestire i panni di un nuovo personaggio. Sarà infatti la protagonista di "Life sentence", la nuova serie che racconta la storia di una giovane ragazza malata di cancro e convinta di dover morire. Quando scopre che sopravviverà dovrà fare i conti con le scelte prese prima.
Lauren Graham, la famosa Lorelai Gilmore di "Una mamma per amica", sarà la protagonista di "Linda from HR", la nuova serie comedy targata Fox. E' la storia di una donna, impiegata nelle risorse umane, che cambierà improvvisamente la sua vita monotona.
Claire Holt, l'amata Rebekah di "The Originals", reciterà nella nuova serie drammatica "Doomsday", nel ruolo di Kayla. Si tratta di una task force segreta che deve immaginare possibili scenari apocalittici e come risolverli, questo gruppo di agenti si ritrova nel caos quando uno di questi scenari diventa realtà.
Sandrine Holt, che ha fatto parte del cast di "House of Cards", e Natalie Martinez, vista invece in "Secret and lies", saranno le protagoniste di "The Crossing", la nuova serie targata ABC. Sarà la storia di alcuni rifugiati provenienti da un paese devastato dalla guerra che cercano asilo in una piccola città americana.
Felicity Huffman, dopo "Desperate Housewives", tornerà in Tv in una nuova serie comedy dal titolo "Libby & Malcolm".
Anche Eva Longoria dopo "Desperate Housewives", tornerà in Tv nel ruolo della protagonista della nuova serie "Type A".
Alyssa Milano, la celebre Phoebe di "Streghe", sarà protagonista, insieme a Debby Ryan (che abbiamo visto nel telefilm "Jessie"), di "Insatiable", la nuova serie di The CW.
Naveen Andrews ha recitato in "Lost" (Sayid), in "Once upon a time in Wonderland" (Jafar) e in "Sense 8" (Jonas), e a breve potrebbe essere il protagonista di "Instict". Una nuova serie Tv che parla di un professore, in passato un ex agente della CIA, che cambierà la sua vita quando sarà costretto a catturare un serial killer.
A breve rivedremo anche Iwan Rheon, l'amato e odiato Ramsay di "Game of Thrones", nella nuova serie targata Marvel "Inhumans".
Lea Michele, dopo i ruoli in "Glee" e "Scream Queens", sarà la protagonista di "City Mayor", la nuova comedy di ABC. Un artista hip-hop aspira a diventare sindaco e promuovere il suo pezzo.
Zach Braff, protagonista di "Scrubs", tornerà in Tv per una nuova comedy, "Sturt Up". Un giornalista d'inchiesta si imbatte in una strada del tutto nuova per lui, quella dell'intrattenimento.