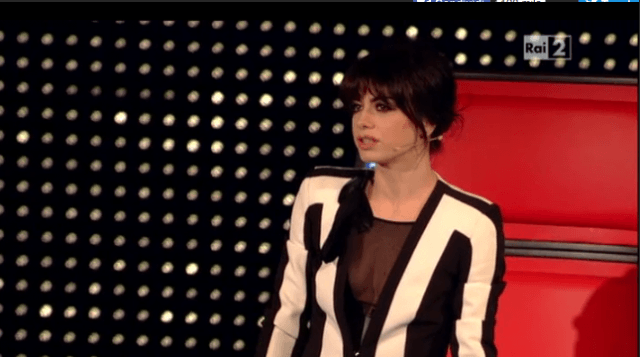 Quasi al termine della prima serata delle Battle, al talent The Voice of Italy si esibiscono tre cantanti del Team Dolcenera, tra cui la famosa Agnese Cacciola, in arte Neja, un pilastro della musica dance anni '90. Dopo l'esibizione, per Dolcenera è arrivato il momento di scegliere quale delle tre cantanti porterà al Knockout.
Dolcenera comincia dicendo: "Qui come mi muovo la sbaglio…", e all'inizio sembra indecisa su chi scegliere. Poi si avvicina al palco, va verso Neja e si propone per scrivere un pezzo per lei, tanto per cominciare, dicendo: "Ci vuole un pezzo per te, lo scriviamo, non devi cantare altre cover". Poi si avvicina ad Annamaria e le solleva il braccio, segno che ha scelto lei.
Niente Steal da parte di Emis Killa, e Dolcenera intanto continua a ripetere "Neja non ha bisogno di continuare a stare qua". Giulia, nel frattempo, alza un po' di polemica contro Dolcenera, sostenendo che è lei a perderci qualcosa nel non sceglierla. Neja, intanto, dimostra tutta la sua umiltà sostenendo che se si ha passione per qualcosa che fa stare bene, bisogna continuare a farla, senza guardare l'età che si ha.