Si farà, anzi no. Anzi, diventerà un fumetto. Anzi, si fa il film. La telenovela-Tarantino pare chiudersi qui: il suo prossimo progetto sarà The Hateful Eight, la cui sceneggiatura scomparsa aveva provocato negli scorsi mesi avvenimenti degni di un film di spionaggio.
Anzi, giusto per conferma, di The Hateful Eight arriva anche il primo poster, in anteprima con la rivista Empire, che ritrae l'immagine di una carovana che si lascia dietro una scia di sangue, sovrastata dalla dicitura 'L'ottavo film di Quentin Tarantino' e affiancata dall'anno di uscita, 2015.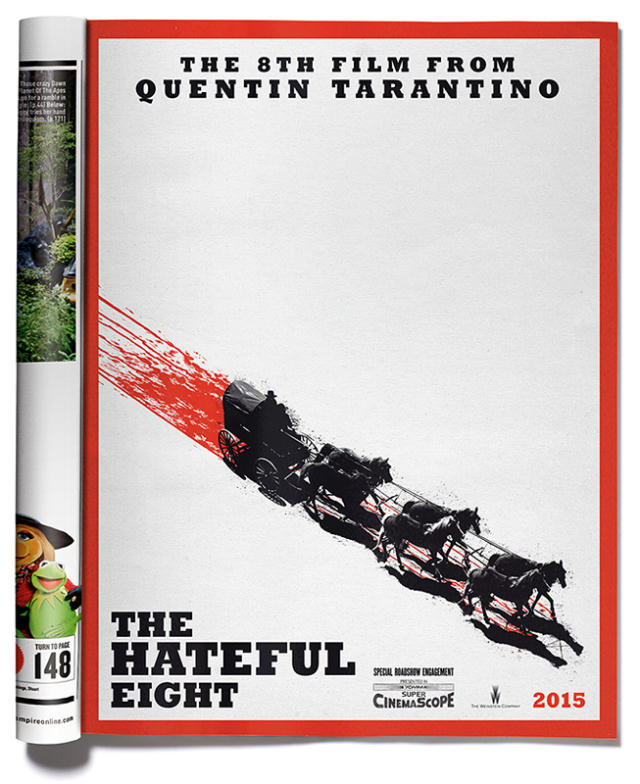 Il poster della chiacchierata opera di Quentin Tarantino funge dunque da conferma per le parole pronunciate due giorni fa dal regista di Knoxville in occasione del Comic-con di San Diego, quando aveva rassicurato tutti sulla riuscita del progetto in corso.
Se non è ancora certo che la sceneggiatura già finita sarà quella che effettivamente verrà messa in scena quando avranno inizio le riprese (si parla del prossimo novembre), la stessa insicurezza regna sul cast che comporrà The Hateful Eight: i nomi sin qui fatti sono quelli di Kurt Russell (già con Tarantino in Grindhouse – A prova di morte), Bruce Dern, Michael Madsen, Amber Tamblyn, James Remar, Zoe Bell, Samuel L. Jackson e Walton Goggins, gli ultimi due presenti in Django Unchained.