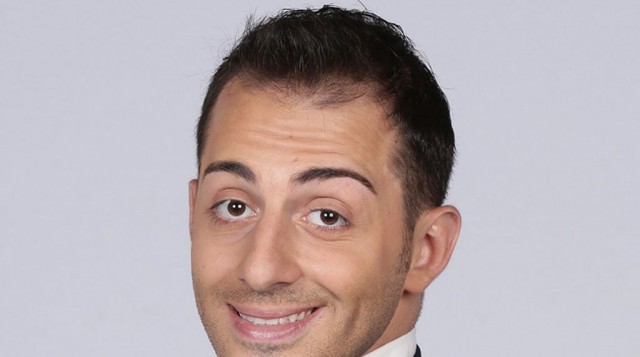 Standing ovation per Francesco Cicchella, il comico di Made in Sud che sta spopolando a Tale e Quale Show. Cicchella, la cui imitazione di Tiziano Ferro era stata particolarmente apprezzata sia dal pubblico che dai giudici, durante questa quarta puntata ha fatto una sorprendente e molto ben riuscita imitazione di Stash, il leader dei The Kolors, vincitori della scorsa edizione di Amici di Maria De Filippi.
La voce di Francesco Cicchella era incredibilmente simile all'originale e ha dato vita ad una grandissima interpretazione della canzone che ha reso celebri i The Kolors, "Every time", tormentone dell'estate appena finita. Il trucco, però, come hanno sottolineato anche i giudici di Tale e Quale Show, non è riuscito alla perfezione: nonostante i movimenti e la voce fossero davvero identici, l'aspetto di Cicchella non ricordava quello di Stash.
Francesco Cicchella ha però sottolineato che durante la fase di trucco non sono state utilizzate protesi o artifici per rendere il suo viso più simile a quello del leader della band vincitrice di Amici. Nonostante il trucco non fosse perfetto, il pubblico ha comunque apprezzato molto la performance di Francesco Cicchella, che ha ricevuto grandi complimenti anche dal giudice di eccezione della serata, Frank Matano, che ha detto al concorrente: "Ti odio, sei bravissimo!".