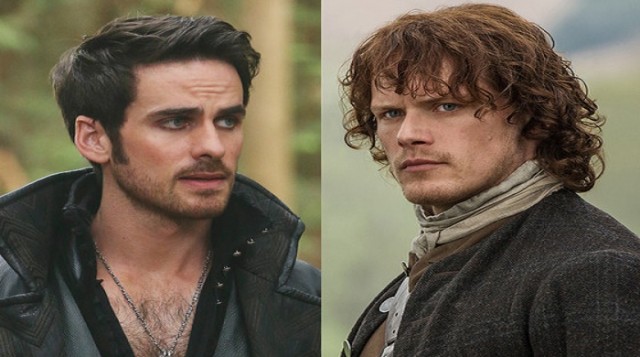 Entertainment! News ha finalmente reso noto, dopo settimane di votazioni, messaggi dei fan e tweet, chi è l'attore della televisione più amato dal pubblico. La scelta si era ormai ristretta tra Colin O'Donoghue, ovvero il bel Capitan Uncino di "Once Upon A Time" e Sam Heughan che interpreta Jamie Fraser nella nuova serie della Starz "Outlander". Alla fine la scelta è caduta sulla star di "Outlander", che con il 66, 34% si è portato a casa l'ambito premio di Attore più amato della televisione.
L'attore ha subito ringraziato con un tweet tutti i fan della serie tratta dai libri di Diana Gabaldon per averlo votato e si è detto contento di aver combattuto fino all'ultimo voto con un personaggio tanto amato come Killian Jones, e quindi con il bravissimo attore che lo interpreta, di "Once Upon A Time", una serie ormai affermata.
THANK YOU! Loved to have seen Colin in a corset. Still. Victory is sweet! HUGE thank you to all who voted! #BestFans http://t.co/kDUUngvsAU

— Sam Heughan (@SamHeughan) 7 Maggio 2015
Il co-creatore di "Once Upon A Time" Adam Horowitz ha subito risposto con altrettanta gratitudine verso i fan, ringraziandoli per il loro sostegno: "Ehi Oncers, grazie mille per aver supportato Colin e lo show" – e ha continuato – "Vi siamo incredibilmente grati per tutto. Voi, ragazzi, siete i migliori".
E voi fan italiani siete d'accordo con la scelta? Chi preferite tra il bel Capitano Uncino e il protagonista scozzese di "Outlander"?