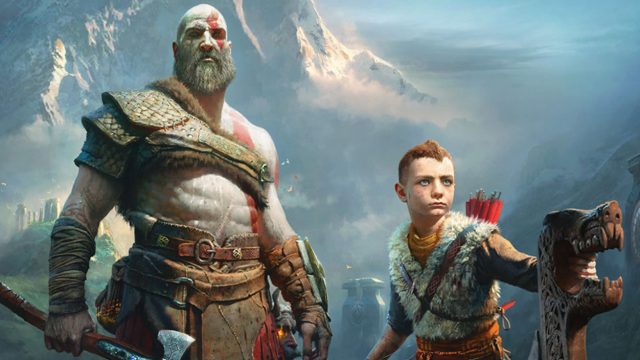 God of War si è portato a casa molte onorificenze, battendo nel numero di Game of the Year anche lo straordinario Red Dead Redemption 2.
Il titolo è un vero e proprio block buster, ricco di scene iconiche e di momenti di pura azione degni dei colossal fantastici di Hollywood.
Nonostante una trama interessante ed umana, il gioco non riesce a raggiungere le vette narrative di Red Dead Redemption 2, restando comunque in un panorama leggere e supereroistico in stile Marvel, ben lontano dalla scuola Moore.
God of War è comunque un titolo amatissimo, al quale però sono stati criticati alcuni difetti, uno tra questi la scarsità delle enormi bossfight tipiche della serie.
Il viaggio di Kratos e Atreus manca infatti di grandi combattimenti, che sembrano diluiti nel corso delle quasi 30 ore di gioco.
Adesso però, si scopre che in origine c'erano molti più boss, e a raccontarlo sono proprio i creatori del gioco.
"Abbiamo tagliato un sacco di boss. Un sacco. Ce n'erano davvero tanti di più", ha dichiarato Cory Barlog. "God of War era in origine un gioco molto più ambizioso e pazzo. Quando però ti trovi ad affrontare in concreto lo sviluppo, cominci a realizzare che certe cose non puoi farle."
"Per un singolo boss servono qualcosa come trenta sviluppatori e un anno e mezzo di tempo. Si tratta di risorse enormi, se ci pensi e fai il confronto con altri giochi in cui abbiamo potuto completare tutti i lavori in un anno e mezzo."
"Ci siamo quindi resi conto che alcune di queste cose andavano tagliate", spiega poi i game director.
A quanto pare quindi, il God of War che abbiamo potuto giocare ed amare, è solo quello che resta dal ridimensionamento dell'idea originale.
Speriamo che nei prossimi inevitabili capitoli, le cose vadano meglio e ci sia l'effettiva possibilità di vedere gli scontri con divinità e miti che ci hanno fatto amare questa brutale saga.