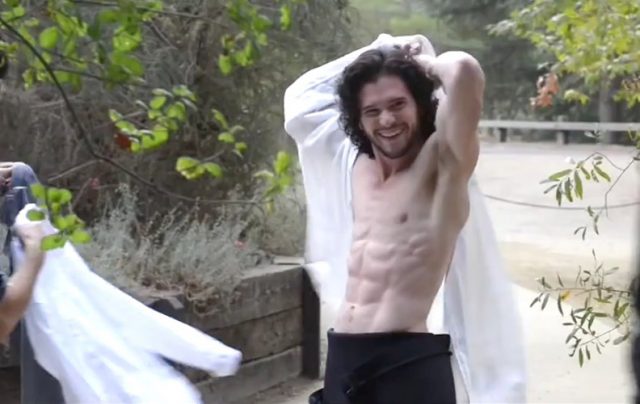 La star di Game of Thrones non ci sta e si sfoga contro il sessismo. No, non stiamo parlando di Emilia Clarke, né di Carice van Houten o Lena Headey. Ma di un uomo, Kit Harington, l'amatissimo e redivivo Jon Snow.
Perché, a quanto pare, il sessismo non è solo un affare che riguarda le donne, ma un problema tout court dell'industria hollywoodiana (intesa come cinematografica e televisiva). Se non ci credete, ascoltate Kit, intervistato dal Sunday Magazine: "Mi piace pensare di essere più di una testa con capelli o una serie di look. È degradante. Sì, in un certo senso si potrebbe dire che sono stato impiegato per l'aspetto che ho. Ma c'è sessismo anche nei confronti degli uomini. C'è palesemente sessismo nella nostra industria, sia verso le donne che verso gli uomini".
Sui frequenti servizi fotografici che effettua, l'interprete di Jon Snow aggiunge: "A un certo punto, quando durante i servizi mi viene chiesto di spogliarmi, lo percepisco. Se scoprissi di essere impiegato solo per l'aspetto fisico, smetterei di recitare".
Kit Harington è attualmente fidanzato con Rose Leslie, che in Game of Thrones interpreta la bruta Ygritte, personaggio di cui si innamora Jon Snow. Le due star hanno rivelato di essersi innamorate durante le riprese della terza stagione della serie, avvenute tra i ghiacci dell'Islanda.
[Foto: alyceparis.com]