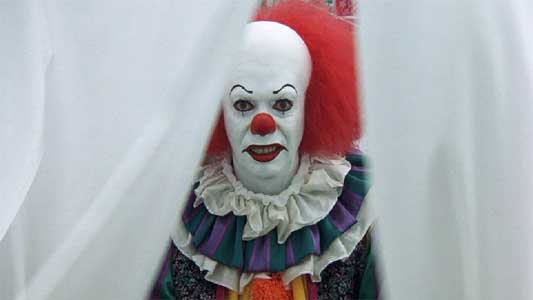 "The remake of IT may be dead–or undead– but we'll always have Tim Curry. He's still floating down in the sewers of Derry" (Il remake può essere morto o meno, ma con noi ci sarà sempre Tim Curry. Sta ancora galleggiando giù nelle fogne di Derry).
Queste le parole usate sul social network Twitter da Stephen King, per quanto riguarda il remake del film IT. Durante l'adattamento dell'horror, infatti, King ha preso la decisione di fare un passo indietro nel progetto, lasciando nel dubbio i fan del romanzo su un probabile continuo del progetto. Nel suo tweet, l'autore non si preoccupa affatto dell'adattamento, quanto a ripensare al mitico Tim Curry nelle vesti del perfido clown Pennywise.
Il classico datato 1986 di Stephen King- incentrato sulla comitiva di amici, che si trovano ad affrontare il male personificato nel clown- era stato adattato per una miniserie andata in onda sul piccolo schermo nell'ormai lontano 1990, ottenendo nel complesso un ottimo riscontro, seppur decisamente ammorbidita rispetto alle 1100 pagine del libro.
Insomma, per quanto riguarda il remake, senza Tim Curry la performance non risulterebbe altrettanto efficace (e spaventosa), nonostante Will Poulter avrebbe il viso perfetto per interpretare questo personaggio, sotto le direttive di Cary Fukunaga. Il regista, invece, ha deciso di abbandonare il progetto: la New Line non ha accolto la sua richiesta di adattare due film, piuttosto che condensare entrambi in una pellicola unica. Eppure, stando a quanto detto dal sito Bloody Disgusting, il progetto andrà avanti con un nuovo regista, il cui nome è ancora sconosciuto.
La cosa certa, per ora, è che i film faranno parte di due pellicole distinte: nel primo i protagonisti saranno bambini, nel secondo film saranno cresciuti. Ma la domanda che ora tutti ci poniamo è: sarà ancora il giovane Will Poulter, a vestire i panni del clown Pennywise?