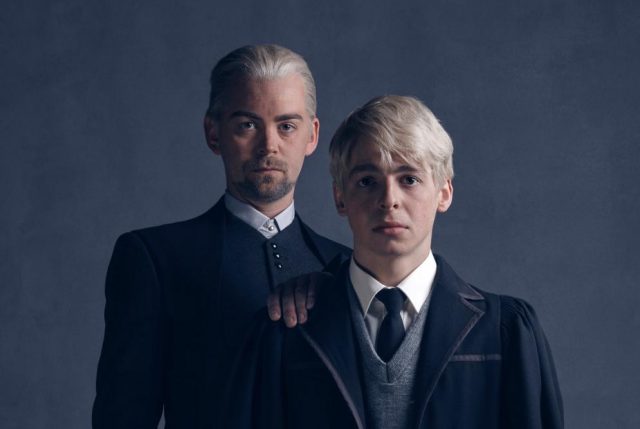 Pochi giorno dopo l'anteprima di "Harry Potter and the Cursed Child", lo spettacolo che porta a teatro l'ottavo capitolo del mago più famoso al mondo, ecco che emergono le prime indiscrezioni riguardo ai personaggi e alla trama.
Dopo le critiche causate dalla scelta di un'attrice di colore per il ruolo di Hermione, le prime curiosità trapelate dalla preview riguardano altri due personaggi in particolare, quello di Draco Malfoy e soprattutto quello del figlio, il giovane Scorpius.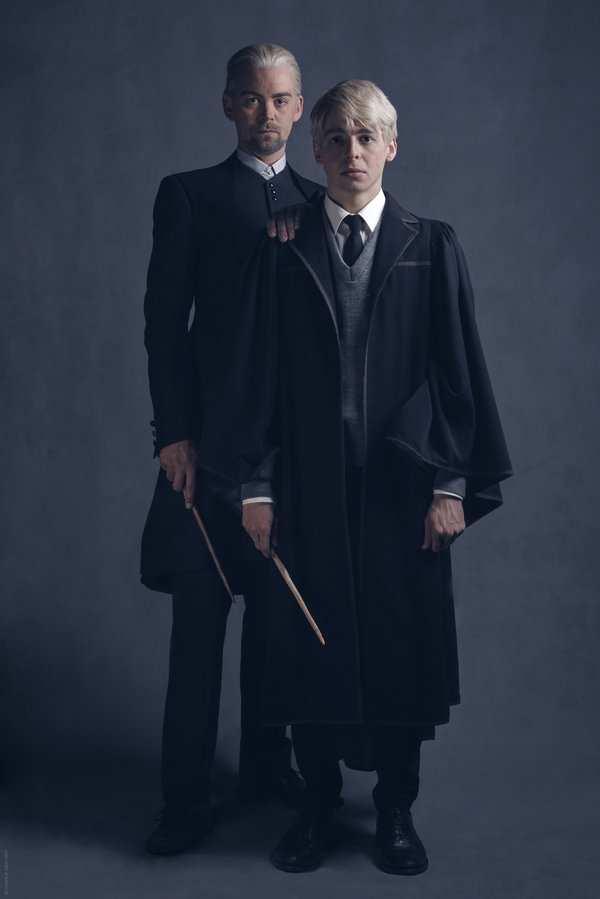 Un Draco cambiato di poco, semplicemente cresciuto ma sempre con lo stesso aspetto, interpretato da Alex Price, affiancherà nello spettacolo Anthony Boyle, nei panni del giovane Scorpius, che si appresterà ad entrare alla scuola di Hogwarts, così come accadrà anche per i figli di Harry e Ginny e di Ron e Hermione. Sembra, tuttavia, che nello spettacolo teatrale, il figlio di Draco interpreterà una parte piuttosto consistente, tanto da essere, in alcuni punti, proprio il centro della storia.
Ancora più interessante e strano è il fatto che dalle prime voci è emerso anche che il giovane Scorpius, che senza dubbio entrerà a far parte della casata dei Serpeverde, non seguirà le orme del padre Malfoy e, prima di lui, del nonno Lucio. Dalle foto ufficiali pubblicate dall'account Twitter di "Harry Potter and the Cursed Child", infatti, uno Scorpius un po' in imbarazzo e a disagio posa accanto al padre Draco, che appare cresciuto ma sempre con lo stesso sguardo serio e severo.
Che il giovane Scorpius rappresenti un cambiamento nella famiglia Malfoy e una sorpresa per tutti i fan? Non ci sarebbe da stupirsi, viste l'abile penna di J.K. Rowling, che senza dubbio avrà pensato per l'ennesima volta a tutti i dettagli e ai minimi particolari, per far sì che la magia continui ancora.
Non ci resta che aspettare il prossimo luglio, quando lo spettacolo andrà ufficialmente in scena al Palace Theatre di Londra, e quando verrà finalmente pubblicato il tanto atteso libro.
(Ph. Credits: Pottermore)