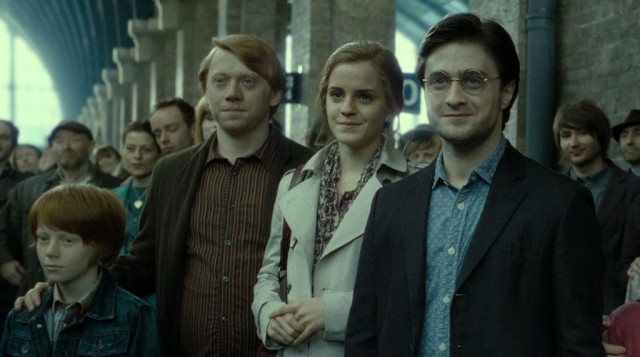 Per la gioia di tutti i fan, la storia del maghetto più famoso del mondo continua. Harry Potter and The Cursed Child, infatti, non sarà solo un'opera teatrale, anzi il testo dello spettacolo che debutterà prossimamente a Londra verrà pubblicato in due nuovi libri anche in Italia.
Nel nostro paese sarà Salani Editore a pubblicare le due parti della storia originale scritta da J.K. Rowling, Jack Thorne e John Tiffany. I due libri verranno pubblicati non appena possibile, mentre l'edizione ebook in italiano verrà messa online sul sito Pottermore, creato nel 2012 dalla stessa Rowling. In questo modo, anche i fan italiani che non potranno assistere allo spettacolo teatrale avranno la possibilità di conoscere la storia.
A commentare questa grande uscita, che farà felici tutti gli appassionati del magico mondo di Harry Potter, ci ha pensato Luigi Spagnol, Presidente di Salani. "Anche se possiamo dire di non essere mai del tutto usciti dal mondo di Harry Potter, l'idea di poterci immergere un'altra volta in quelle magiche atmosfere con un nuovo episodio della saga ci riempie di gioia e di trepidazione. Come fan di Harry Potter, siamo molto grati a J.K. Rowling per questo inatteso regalo; come suo editore italiano, siamo riconoscenti e orgogliosi per la fedeltà che ci ha sempre dimostrato".
L'opera teatrale debutterà il 30 luglio 2016 a Londra e così come la storia raccontata nei due libri, la vicenda si svolgerà diciannove anni dopo. Ancora sconosciuta, invece, è la data di uscita di Harry Potter and The Cursed Child Parte Uno e Parte Due. Non ci resta dunque che aspettare, sicuri che ancora una volta non verremo delusi dal magico e soprattutto emozionante mondo di Harry, creato dalla fantasia e dall'abile penna di J.K. Rowling.