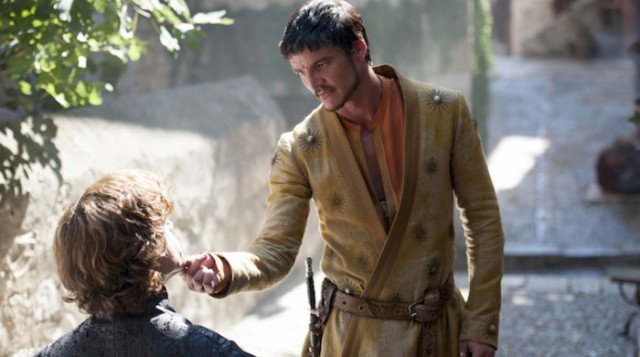 Non si conosce ancora la data di debutto della quinta stagione, che presumibilmente arriverà sul piccolo schermo nella primavera del 2015: ma i fan di Game of Thrones hanno attivato l'immaginazione, perché proprio in questi giorni è uscito il primo trailer della nuova serie.
Non tutti quelli che seguono la serie hanno letto i libri, perciò per loro la nuova stagione sarà una vera rivelazione, e un veloce recap è d'obbligo. Nè Hodor né Bran, due personaggi molto importanti, saranno presenti nelle prossime puntate: questo perché i registi hanno scelto di seguire il più possibile la cronologia dei romanzi di Martin. Alla fine della quarta stagione, infatti, si dovrebbe partire con i volumi A Feast For Crows e A Dance With The Dragons, che contengono la storia di Bran: storia che però è già stata raccontata, e sarebbe perciò inutile ripetere.
Il tempo per rivedere Bran arriverà: la sesta stagione è già stata confermata e il cast ha firmato anche per una settima. Impossibile dimenticare tutti i nuovi personaggi che compariranno in questa quinta stagione: si tratta perlopiù di membri della famiglia Martell, in particolare alle figlie del defunto Oberyn. Tra di loro c'è anche un'attrice italoamericana, Rosabell Laurenti Sellers, interprete di Tyene Sand.
Se le novità non vi bastano, la più succosa è in arrivo proprio dal profilo twitter della serie, che ha pubblicizzato un sito ambiguo: attraverso il vostro indirizzo email o numero di cellulare vi arriveranno direttamente dal sito una serie di indizi per scoprire tutte le anticipazioni di questa epica quinta stagione.
The raven brings #TheSight. Receive the power at: http://t.co/9fNrrJIGHG http://t.co/LknnRX0f4D

— Game Of Thrones (@GameOfThrones) 25 Novembre 2014