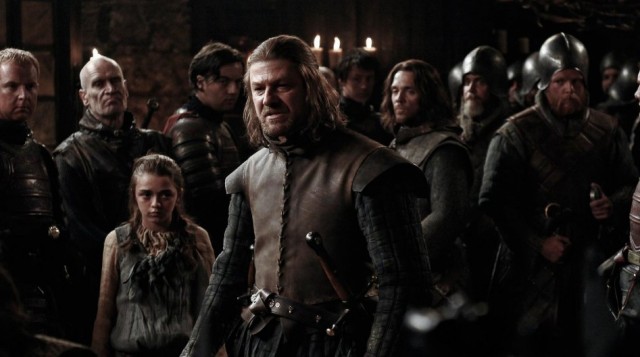 Non è finita qui: la HBO ha ordinato altre due stagioni (la quinta e la sesta) de "Il trono di spade", serie meglio conosciuta come Game of Thrones. L'annuncio è stato fatto ieri da Michael Lombardo, presidente della programmazione dell'emittente statunitense.
La serie, basata sulla saga letteraria di George R. R. Martin (vi ricorda J. R. R. Tolkien?) ed entrata in meno di due anni nel gotha dei serial, è ritornata negli USA con la quarta stagione proprio domenica scorsa, regalando alla HBO il più grande risultato in termini di ascolti dai tempi della puntata conclusiva de "I Soprano", nel 2007.
"Game of Thrones è un fenomeno come nessun altro," afferma Michael Lombardo. "David Benioff e D.B. Weiss (creatori della serie, ndr), insieme ai loro talentuosi collaboratori, si sono superati di volta in volta, e non vediamo l'ora di sapere cosa hanno in serbo per noi e per tutti i fan della saga."
I fan più accaniti di 'Game of Thrones', un pò per scherzo, un pò per ricapitolare quanto accaduto nelle precedenti tre stagioni, hanno realizzato, pochi giorni fa, un video della durata di tre minuti contenente tutte le morti – 5.179, per l'esattezza – occorse fino a questo punto della saga. Effetti dell'astinenza da GOT.