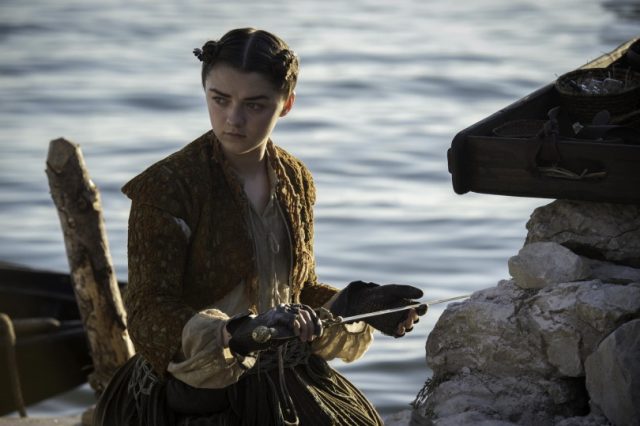 Arya Stark è ormai al centro di molte congetture. Ci si chiede quale sarà il suo destino, se la sua esperienza a Braavos nelle vesti di orfana non sia solo una proiezione della sua mente, se durante la sua ultima apparizione non sia in realtà Jaqen H'ghar sotto le spoglie della ragazza. I fatti però ci dicono altro: Arya accoltellata e ormai quasi esangue fugge tra la folla, non sappiamo se riuscirà a sopravvivere, ma agli occhi più attenti, durante il settimo episodio di Game of Thrones 6, non sarà sfuggito un particolare.
La giovane Stark sembra non essere sola, un misterioso personaggio pare seguirla nel caos della folla braavosiana: vestito di blu, biondo, giovane, il misterioso inseguitore sembra essere una vecchia conoscenza di Game Of Thrones, Olyvar. Al servizio di Ditocorto, prostituto nel suo bordello e spia, il giovane è apparso più volte nella terza, quarta e quinta stagione della serie, intento a sedurre Loras Tyrell per carpire informazioni segrete e poi impegnato a soddisfare il tanto compianto principe dorniano Oberyn Martell.
In soccorso ci giungono le immagini dell'episodio, postate su Reddit da un utente.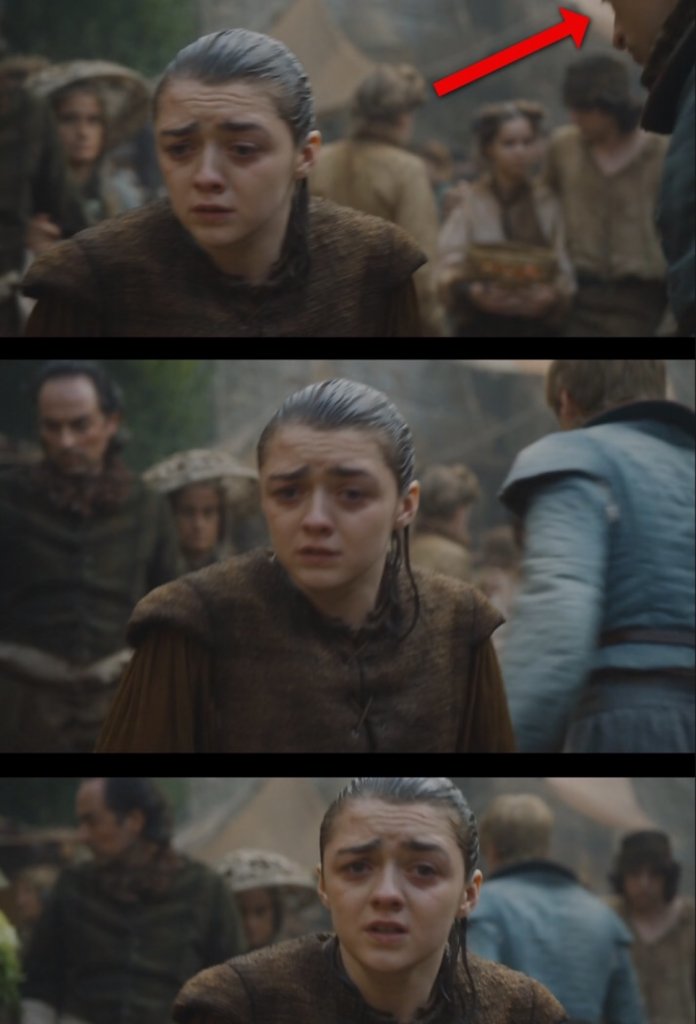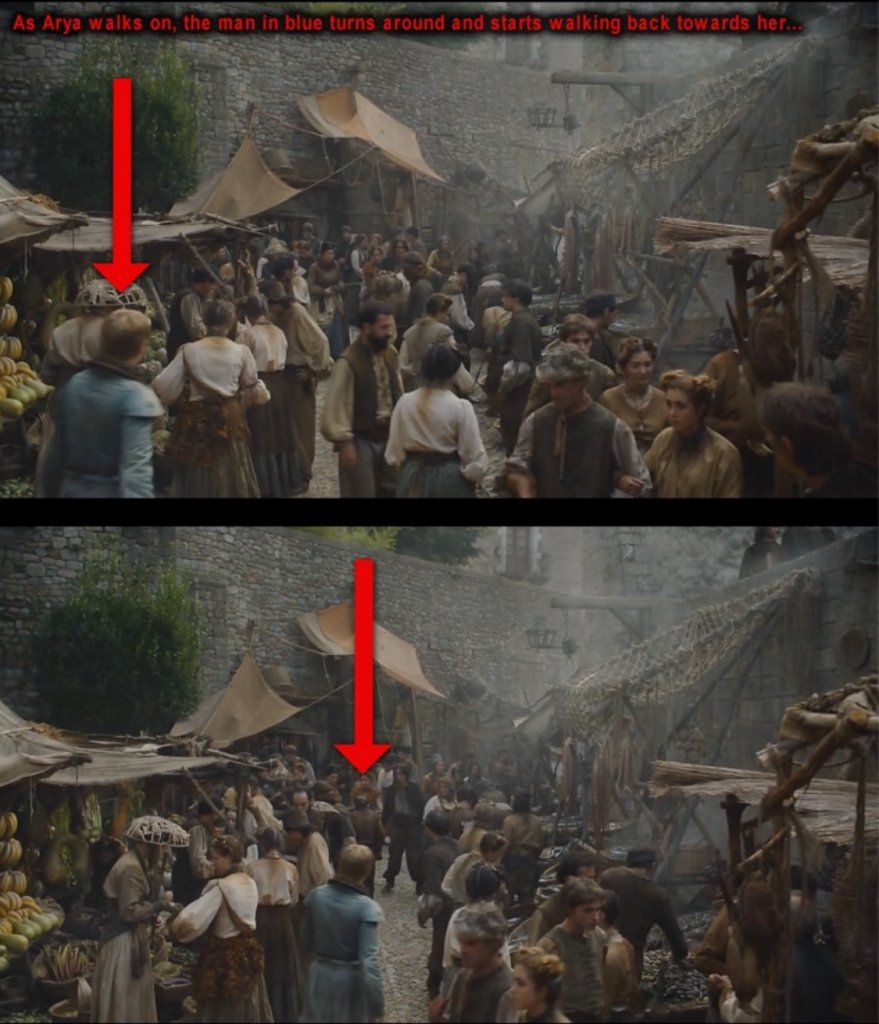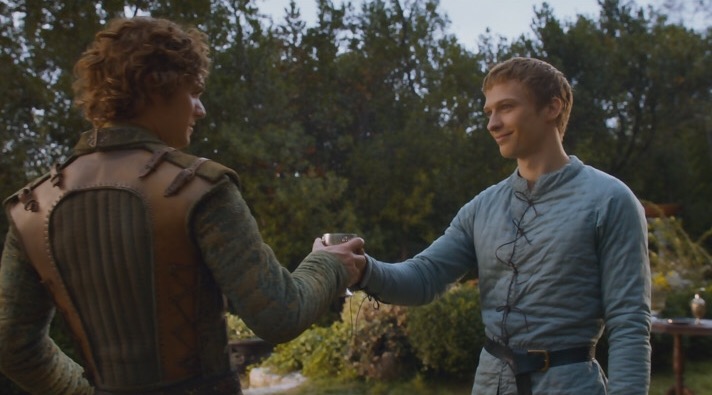 Ma cosa può volere Olyvar dalla giovane Stark? È forse ancora al servizio di Lord Baelish o si trova a Braavos in missione per qualche altro giocatore del Trono? E soprattutto, sarà davvero lui? Il blu è sicuramente il suo colore caratteristico e viene inquadrato più volte, che altro senso avrebbe questa insistenza? Domenica prossima, in occasione dell'ottavo episodio di Game of Thrones 6, potremmo scoprirlo.
[Foto: HBO/Reddit]