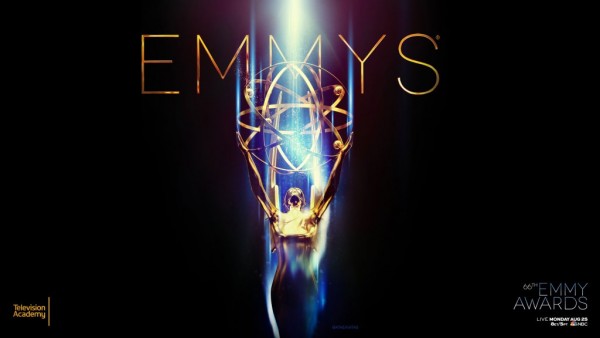 Sono i premi televisivi più prestigiosi e conosciuti al mondo: ritornano anche quest'anno gli Emmy Awards, riconoscenze speciali per il piccolo schermo americano. Lunedì 25 agosto si terrà la cerimonia di premiazione a Los Angeles.
Vi proponiamo i candidati ai premi più importanti, a partire dalla Miglior serie drammatica: quest'anno si affrontano Breaking Bad, House of Cards, Downton Abbey, Game of Thrones, Mad Men e True Detective.
Per la categoria Miglior attrice protagonista in una serie drammatica in una serie drammatica abbiamo:
Michelle Dockery (Lady Mary Crawley in Downton Abbey)
Claire Danes (Carrie Mathison in Homeland)
Robin Wright (Claire Underwood in House of Cards)
Kerry Washington (Olivia Pope di Scandal)
Julianna Margulies (Alicia Florrick di The Good Wife)
Lizzy Caplan (Virginia Johnson di Masters of Sex).
Troviamo anche il premio per la controparte maschile, il Miglior attore protagonista in una serie drammatica:
Bryan Cranston (Walter White di Breaking Bad)
Jeff Daniels (Will McAvoy di The Newsroom)
Kevin Spacey (Frank Underwood di House of cards)
Jon Hamm (Don Draper di Mad Men)
Matthew McConaughey (Rustin Cohle di True Detective)
Woody Harrelson (Martin Hart di True Detective)
Un altro importante riconoscimento è quello dato alla Miglior serie non drammatica, che quest'anno vede affrontarsi The Big Bang Theory, Louie, Modern Family, Veep, Orange is the New Black e Silicon Valley.
Un premio va anche ai protagonisti di questa categoria, che per la migliore attrice vede in gara:
Lena Dunham (Hannah Horvath in Girls)
Edie Falco (Jackie Peyton di Nurse Jackie)
Taylor Schilling (Piper Chapman in Orange Is The New Black)
Amy Poehler (Leslie Knope in Parks and Recreation)
Julia Louis-Dreyfus (Selina Meyer in Veep)
Melissa McCarthy (Molly Flynn di Mike & Molly)
Per il miglior attore invece abbiamo:
Jim Parsons (Sheldon Cooper in The Big Bang Theory)
Matt LeBlanc (interpreta se stesso in Episodes)
Don Cheadle (Marty Kaan in House of Lies)
Louis C.K. (Louie in Louie)
William H. Macy (Frank Gallagher in Shameless)
Ricky Gervais (Derek in Derek)
Una carrellata di vip, ciascuno con i propri fan, che cerca di aggiungere un trofeo alla propria bacheca: Breaking Bad e House of Cards potrebbero sicuramente aggiudicarsi qualche award, vista la popolarità di queste serie che trattano argomenti intriganti e delicati; anche The Big Bang Theory rimane sulla cresta dell'onda, nonostante le diverse stagioni già all'attivo.
Per scoprire chi vincerà, tutti sono in attesa di lunedì.