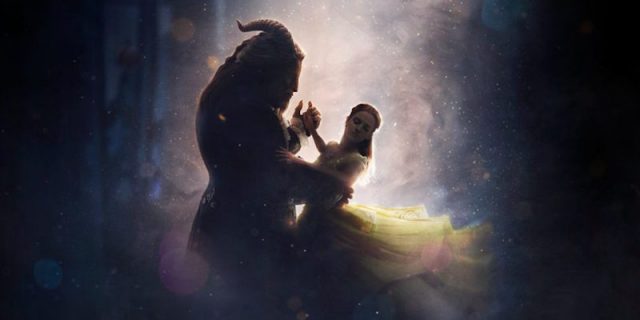 Emma Watson ritorna sul grande schermo con una nuova rivisitazione della celebre fiaba "La Bella e la Bestia". Il film, diretto da Bill Condon, uscirà in Italia il 16 Marzo, e negli Stati Uniti il giorno dopo.
La Watson sarà la protagonista di questo indimenticabile classico Disney. Interpreterà Belle, giovane donna brillante, bellissima e dallo spirito indipendente. Oltre a lei nel cast saranno presenti: Dan Stevens, Emma Thompson, Luke Evans, Kein Kline e Josh Gad.
La storia, ormai conosciuta da adulti e bambini, racconta di Belle, fatta prigioniera nel castello della Bestia. Un tempo la Bestia era un principe egoista, che venne trasformato, per la sua cattiveria, in una creatura mostruosa.
Anche gli abitanti del suo castello, a causa sua, furono trasformati in oggetti animati. Solo se avesse scoperto l'amore e se fosse stato capace di farsi amare entro il suo ventunesimo compleanno, il principe avrebbe spezzato l'incantesimo.
Nonostante la paura, Belle farà amicizia con la servitù incantata e imparerà a guardare oltre le orrende apparenze della Bestia. Scoprirà infine, che dentro di lui si cela un'anima gentile.
La celebre fiaba di Jeanne-Marie Le Prince de Beaumont, arrivò per la prima volta sul grande schermo nel 1991, grazie ad una produzione Disney. La trama rimase inalterata, la Disney realizzò oggetti e personaggi dalla forte carica simbolica, che accompagnano il viaggio avventuroso di Belle.
Un cartone che vedeva come protagonista una ragazza piena di vita e amante della lettura. Adesso, dopo ventisei anni, la Disney ritorna con la stessa favola, ma realizzando una versione live-action del capolavoro fiabesco.
Dal 16 Marzo potremo essere spettatori di personaggi decorosi, e ascoltatori di una musica emozionante. Una colonna sonora rimasta fedele al film originale, anche se non mancheranno canzoni nuove. Ariana Grande e John Legend, infatti, canteranno una nuova versione di Beauty and the Beast, brano originariamente cantato da Céline Dion nel film originale.
Emma Watson ci farà rivivere l'amore di una giovane donna, che riesce a provare sentimenti per una Bestia. E' capace di andare oltre ogni apparenza e di arrivare a vedere la bellezza interiore. Questo è uno di quei film che può insegnare tanto.
Ecco a voi il trailer: