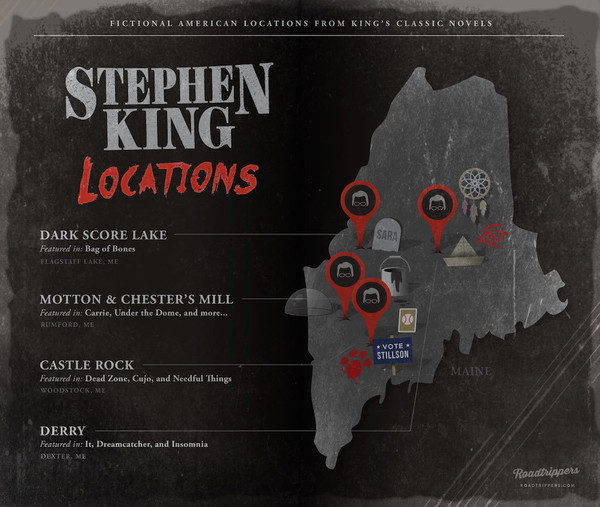 Tra le varie doti del visionario Stephen King, c'è quella i dar vita a città immaginarie estremamente realistiche, capaci di vivere nella mente del lettore e di farlo sentire all'interno di un mondo vero e pulsante.
Ecco che è in arrivo una intera serie dedicata a una di queste, la mitica Castle Rock, teatro di moltissimi orrori raccontati con l'inimitabile stile del Re.
La serie sarà ispirata all'universo kinghiano, senza essere quindi l'adattamento di una produzione particolare. dalle ultime indiscrezioni abbiamo scoperto come Andre Holland interpreterà Henry Deaver, un avvocato che si trova coinvolto in un incidente che porterà alla morte del padre. L'unico indagato per questo evento è proprio lui, l'uomo però non ricorda niente di ciò che è successo. Dopo essere stato praticamente cacciato dalla città, Henry l'ha abbandonata, come una vecchia Silent Hill, però, l'uomo tornerà a Castle Rock quando un prigioniero misterioso denominato The Kid viene trovato in una gabbia sotto la prigione viene di Shawshank, teatro di alcune storie dello scrittore.
he Kid chiede di Henry anche se l'uomo non ha idea di chi possa essere, ed ecco che la storia ha inizio aprendo la strada a inquietanti risvolti.
Bill Skarsgard che interpreta the Kid ha spiegato: "E' una creatura traumatizzata. E' ferale… non ha niente di normale. Tutto quello che ha sofferto lo ha reso la persona che è, ma non posso rivelare altro".
Tra gli altri personaggi troviamo Molly Strand, agente immobiliare interpretata da Melanie Lynskey, e Alan Pangborn (Scott Glenn), personaggio già incontrato nei romanzi di Stephen King Cose preziose e La metà oscura. Pangborn era lo sceriffo di Castle Rock, ora in pensione e amareggiato dalla situazione.
I primi episodi della serie sono previsti per il 25 luglio, in esclusiva per Hulu.
La grandezza di King e dei suoi adattamenti è ben nota, non ci resta quindi che attendere per sprofondare all'interno di un nuovo incubo.