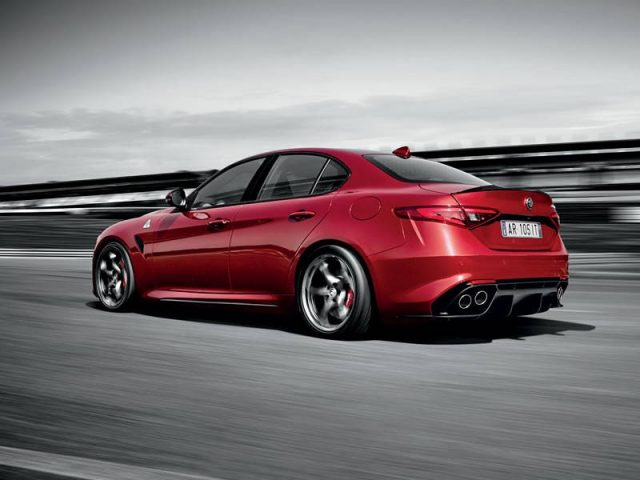 La giuria internazionale ha eletto poche ore fa la Car of the Year 2017. La nuova Auto dell'anno è la Peugeot 3008. Seconda la nostra Alfa Romeo Giulia.
I 58 giornalisti di differenti testate hanno dunque preferito alla fine eleggere la Peugeot 3008. Il SUV francese si presenta con un design piuttosto moderno e con interni tecnologici e di altissimo livello.
La classifica finale delle sette vetture rimaste in gara vede la Peugeot 3008 al primo posto con 319 punti, seguita dalla nostra Alfa Romeo Giulia al secondo posto con 296 punti.
Staccate le altre vetture, con la Mercedes Classe E al terzo posto ma distanziata di 99 punti dalla Alfa Romeo Giulia, fermandosi a quota 197 punti.
Quarta posizione per la Volvo VS90/V90 con 172 punti, quinto posto per la Citroen C3 con 166 punti, sesta posizione per Toyota C-HR con 165 punti e settimo posto per la Nissan Micra con 135 punti.
Ecco la classifica delle 7 finaliste:
Peugeot 3008: 319 punti
Alfa Romeo Giulia: 296 punti
Mercedes Benz Classe E: 197 punti
Volvo S90: 172 punti
Citroen C3: 166 punti
Toyota C-HR: 165 punti
Nissan Micra: 135 punti
A proposito di Alfa Romeo, secondo le ultime indiscrezioni provenienti dal Salone di Ginevra, due nuovi modelli si preannunciano per il Biscione, uno più piccolo ed uno più grande. L'ad Sergio Marchionne ha dato conferma ma non si è sbilanciato sull'ordine di uscita.
Dalla Giulietta si potrebbe fare un piccolo SUV, come ammesso dal numero uno di Fca: 'Si potrebbe realizzare uno Sport Utility più piccolo della Stelvio, questo sì ma non so se un SUV può rimpiazzare completamente il mercato della Giulietta. Comunque siamo orgogliosi di quello che abbiamo fatto negli ultimi mesi con Alfa Romeo. Lo sforzo ha prodotti risultati importanti, ma i veri frutti li coglieremo solo dopo il 2018. Anzi li coglierà il mio successore".
Ricordiamo che Marchionne ha confermato che lascerà FCA entro il 2019 mentre resterà come presidente Ferrari fino al 2021.