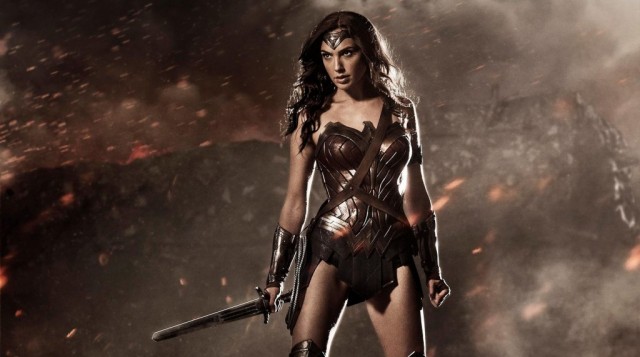 "The obvious remedy is to create a feminine character with all the strength of Superman plus all the allure of a good and beautiful woman". Con queste parole, lo psicologo nonché fumettista William Moulton Marston lanciò nel 1947 il primo supereroe donna nella storia dei fumetti: Wonder Woman, alter ego di Diana Prince.
Come dice lo stesso nome, una creatura con la forza di Superman e il fascino di una bellissima donna. Marston, da convinto teorico e sostenitore del femminismo, sapeva che la sua concezione avrebbe rivoluzionato il modo di intendere il gentil sesso e che la sua eroina, nonostante lo strapotere avuto del maschio nei decenni a venire nella maggior parte dei ruoli politici ed economici, sarebbe divenuta iconica in tutto il mondo. Anche grazie alla popolare serie statunitense degli anni '70, in cui Diana era interpretata dalla bellissima ed energica Lynda Carter. A distanza di 40 anni, non si può dire poi che Gal Gadot abbia sfigurato nell'indossare l'armatura e impugnare la spada di Wonder Woman, nel cinecomic-evento targato DC Batman v Superman, diretto da Zack Snyder.
Nel film, Diana Prince si unisce alla lotta comune di Batman (Ben Affleck) e Superman (Henry Cavill) contro il nemico, Doomsday, imbattibile mostro kryptoniano: di lei si accorge Bruce Wayne, che grazie alle proprie diavolerie informatiche si imbatte in un'immagine che ritrae la bella e misteriosa donna conosciuta alla festa di Lex Luthor in mezzo a quattro uomini: una foto in bianco e nero scattata in Belgio nel 1918. Quali sono perciò le origini dell'icona dell'Universo DC?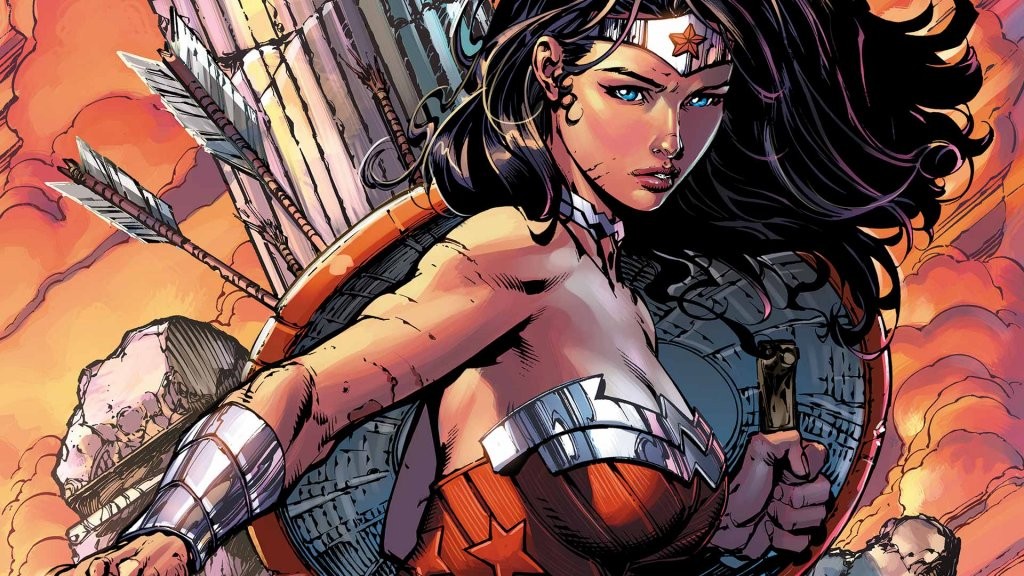 Diana nasce da Ippolita, regina delle Amazzoni dell'Isola Paradiso, che aveva pregato Afrodite di farle dono di una figlia: molto tempo dopo, una volta lasciata l'Isola per divenire rappresentante delle Amazzoni nel mondo dell'Uomo, Diana incontra il pilota di aerei statunitense Steve Trevor, di cui si innamora e insieme al quale combatterà i nazisti (un po' come Capitan America). A consentirle il passaggio dal mondo umano a quello d'origine sono i Sandali di Hermes, altro richiamo alla mitologia classica del fumetto.
Nella foto in bianco e nero che appare in Batman v Superman, uno dei quattro uomini di fianco a Wonder Woman è proprio Steve Trenor, che ha le sembianze dell'attore Chris Pine: lo ritroveremo nel cinecomic in cantiere (uscirà nel 2017) incentrato sulla figura dell'eroina, sempre interpretata da Gal Gadot, e con Connie Nielsen nel ruolo di Ippolita.