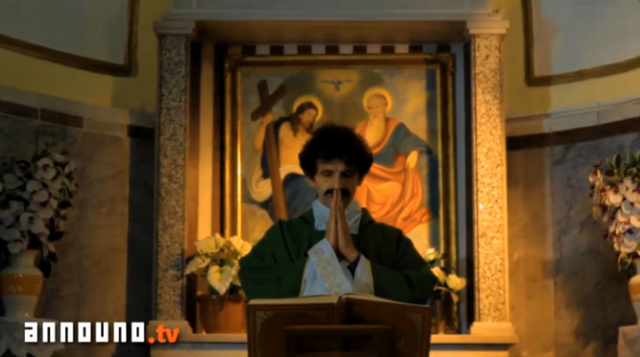 I The Jackal, dopo il successo della scorsa settimana, sempre in onda a Announo, propongono il secondo cortometraggio satirico. A differenza della scorsa settimana, questo video si incentra su un altro problema che affligge l'Italia: le nozze gay.
La questione si amplifica se nel mirino della loro satira viene puntata la chiesa e – nella parte finale – lo stato. Il video, come lo si descrive sul sito ufficiale di Announo, si fonda su due semplici domande: "Cosa succederebbe se un parroco risultasse positivo al virus dell'omofobia? E se poi si ricredesse e fondasse la prima Chiesa gay in cui persone dello stesso sesso possono sposarsi?".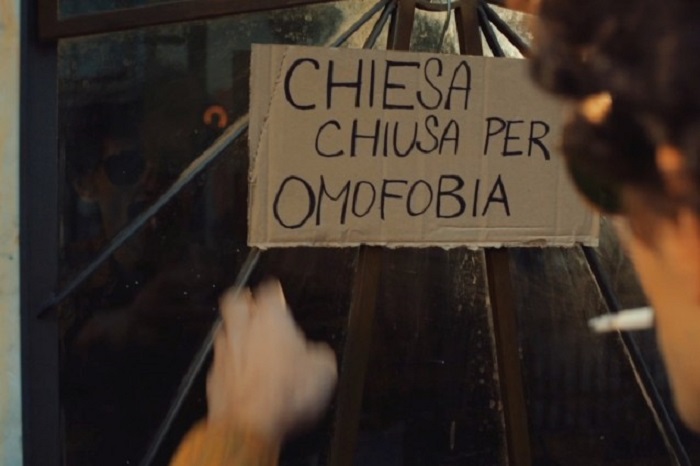 In questo corto, il protagonista è Don Marco, il quale si scopre omofobo durante la celebrazione della messa e per questo inizia ad inveire contro i propri fedeli accusati di essere "froci". In seguito ad un accurato esame clinico, gli viene diagnosticato il "virus dell'omofobia" e ha 30 giorni prima che questo virus di impossessi totalmente di lui.
Per curare questa grave malattia, al 31° giorno, il prete decide di aprire la prima chiesa gay e di celebrare, quindi, i matrimoni tra coppie omosessuali vietati ancora dalla legge italiana e dalla Chiesa stessa.
Il filmato, anche questa settimana, risulta vincente. Attraverso scelte azzeccate (la canzone di Tiziano Ferro utilizzata come terapia, lo stile narrativo ispirato a Dallas Buyers Club), il video risulta molto leggero ma allo stesso tempo il messaggio che se ne ricava è semplice e diretto. Il dito accusatorio dei The Jackal indica tutti i diretti interessati alla questione delle nozze gay, inizia dalla Lega e dai leghisti, passa allo Stato italiano e si conclude con la Chiesa. Anche se, quest'ultima, proprio con Papa Francesco, ha mostrato segni di una possibile apertura verso questo delicato argomento.
Non c'è che dire, dopo "Promettimi che non lavorerai mai", i giovani videomaker centrano ancora il colpo e risollevano la trasmissione che ultimamente è stata più volte accusata (vedi Femen).
Qui di seguito il video realizzato dai The Jackal: