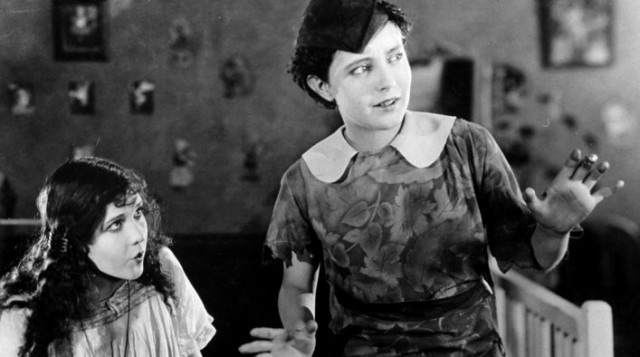 Il 27 dicembre di centodieci anni fa, al Duke of York's Theatre di Londra, debuttava la commedia dell'unico bambino che non è mai cresciuto e mai crescerà: Peter Pan. Lo spettacolo teatrale fu diretto da James Barrie.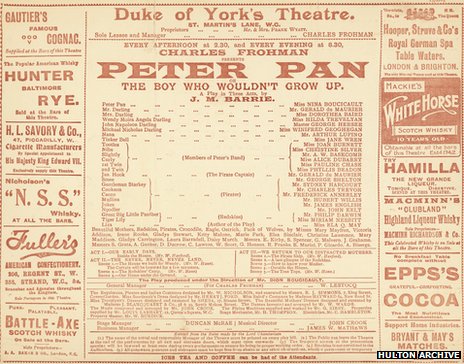 Peter Pan apparve per la prima volta in "L'uccellino bianco", un romanzo scritto nel 1902 dallo stesso Barrie per un pubblico adulto. In seguito al notevole successo ottenuto dall'opera, gli editori dell'autore modificarono alcuni capitoli e ripubblicarono l'opera quattro anni dopo, sotto il titolo "Peter Pan nei Giardini di Kensington", con tanto di illustrazioni create dalla mano di Arthur Rackham.
L'avventura più nota del personaggio senza età debuttò il 27 dicembre 1904, nello spettacolo teatrale "Peter Pan, The Boy Who Wouldn't Grow Up".
La storia venne poi adattata, ingrandita e modificata da James Barrie, in un romanzo pubblicato nel 1911 intitolato "Peter e Wendy", poi "Peter e Wendy (1)" ed, infine, semplicemente "Peter Pan".
Da allora il noto personaggio è apparso in moltissime opere cinematografiche, a partire dal film del 1924, al cartone animato di Walt Disney del 1953 che è tuttora rinomato e conosciuto da adulti e bambini.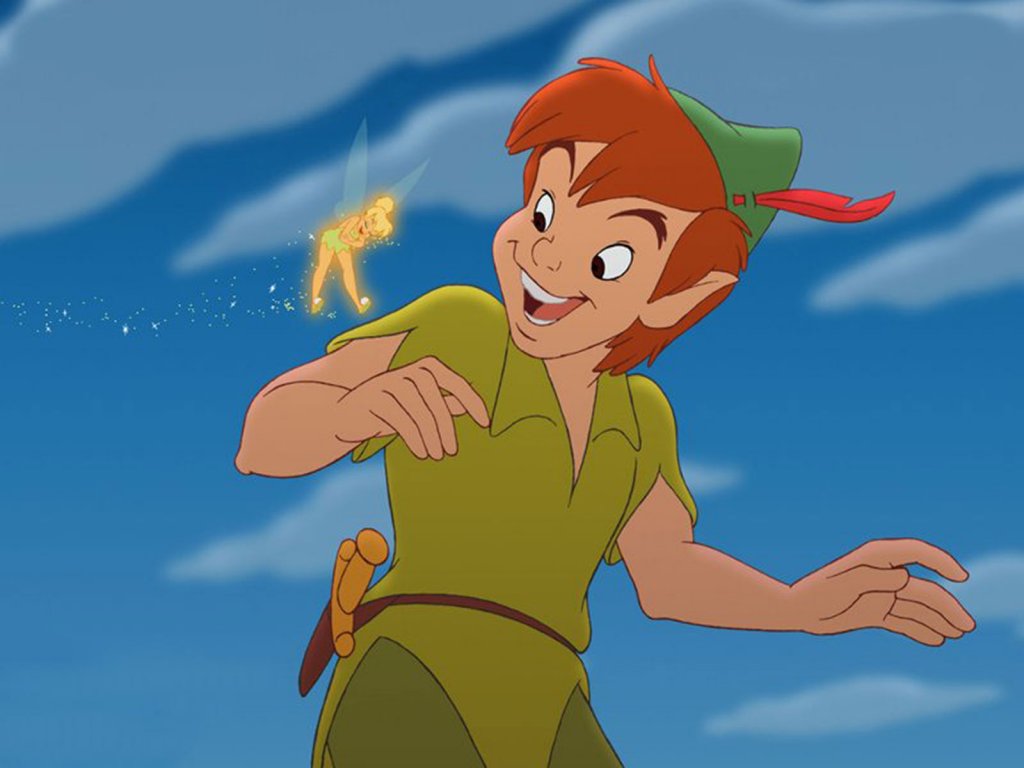 Ci sono state, inoltre, diverse trasposizioni successive del romanzo nel 2003 ed alcune ad esso ispirate, come "Hook-Capitan Uncino" diretto da Steven Spielberg nel 1991.
Peter Pan non è affatto cresciuto e, a centodieci anni di distanza dalla sua prima apparizione teatrale, continua ancora a far sognare a tutti l'isola che non c'è.