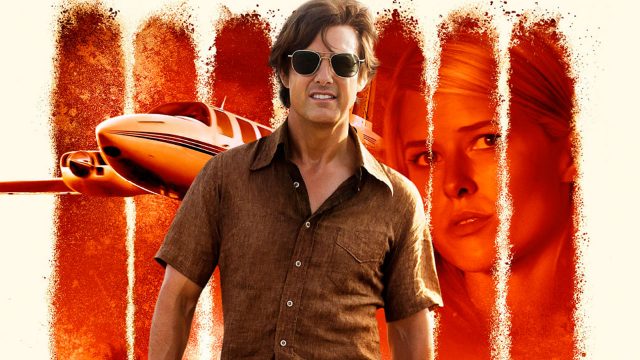 Arriva tra poco al cinema il nuovo film con protagonista il bravo e affascinante Tom Cruise, "Barry Seal – Una storia americana", distribuito da Universal Pictures.
A partire dal 14 settembre sarà infatti trasmesso nelle sale italiane. Scopriamo insieme di cosa si tratta. "Barry Seal – Una storia americana" è una pellicola di Doug Liman ("Jason Bourne", "Mr. & Mrs. Smith" e "Edge of Tomorrow" alcuni dei suoi precedenti film).
Liman dopo tre anni ritorna a lavorare con Tom Cruise, già protagonista in un suo film del 2014, "Edge of Tomorrow – Senza domani", ed ora protagonista in questo nuovo lungometraggio d'azione.
Il regista racconta la vera storia di Barry Seal, un'ex pilota statunitense. Siamo negli anni '80, Barry Seal viene licenziato dalla compagnia aerea per cui lavora e inaspettatamente viene reclutato dalla CIA. Da questo momento lavorerà sotto copertura per una delle missioni più importanti e pericolose della storia degli Stati Uniti.
Ma il nostro protagonista, audace e amante della ricchezza e della bella vita, si ritrova prima a trafficare armi, poi cocaina per Pablo Escobar, poi ad essere informatore della DEA. Riesce per molto tempo ad ingannare la legge, ma il resto delle sue straordinarie e incredibili vicende le scoprirete tra poco al cinema.
Tom Cruise interpreta alla grande tutto ciò che Barry Seal è stato prima di morire assassinato, un traditore, un infiltrato, un criminale, un imbroglione. Ad accompagnare la storia di quello che si rivelerà poi essere un eroe che si batte contro il sistema, non mancheranno ironia e simpatia.
Nel cast oltre a Tom Cruise troverete anche Domhnall Gleeson, Sarah Wright, E. Roger Mitchell, Jesse Plemons, Lola Kirke, Alejandro Edda, Benito Martinez, Caleb Landry Jones, Jayma Mays.
Se la trama non vi ancora convinti ecco il trailer ufficiale di "Barry Seal – Una storia americana".

Ricordiamo che il nuovo film con Tom Cruise vi aspetta al cinema giovedì 14 Settembre.