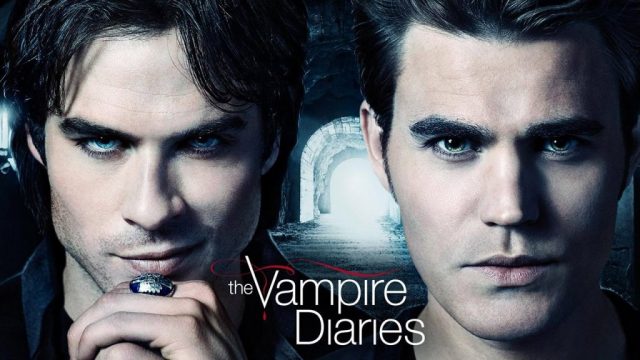 Ci siamo, il penultimo episodio di The Vampire Diaries sta per arrivare. Siamo vicini alla fine e in queste due ultime puntate succederà di tutto e di più. Chi morirà nel finale di stagione? Come farà Elena a tornare? Enzo tornerà nel mondo dei vivi?
Queste e tante altre domande assillano noi fans della serie, ma per avere tutte le risposte si dovrà aspettare altre due settimane. Una cosa e certa, nel prossimo episodio, che si intitolerà "We're Planning a June Wedding", Stefan e Caroline, per la gioia di alcuni e la rabbia di altri, si sposeranno.
Nel nuovo episodio vedremo Damon che vuole organizzare un piano, in vista dell'arrivo del nuovo diavolo nei panni di Katherine Pierce. L'obiettivo è quindi quello di attirare il nuovo nemico di Mystic Falls e di distruggerlo.
Il piano è quello di preparare il matrimonio, in modo che Katherine possa uscire allo scoperto. Infatti, data la sua ossessione nei confronti di Stefan, cercherà in tutti i modi di evitare che venga pronunciata la fatidica frase: "Vi dichiaro marito e moglie".
Ma oltre l'ospite più atteso, la terribile Katherine, vedremo anche la partecipazione di Kelly Donovan, la madre di Matt e di Vicki Donovan. Il motivo per cui Julie Plec ha deciso di farla apparire è ancora nascosto, ma si vocifera che Kelly sia in accordo con Katherine. Staremo a vedere.
Il ritorno più atteso di The Vampire Diaries è sicuramente quello di Elena, che come è stato annunciato, avverrà soltanto nell'ultimo episodio, che si intitolerà "I Was Feeling Epic", scritto e diretto da Julie Plec. Ci aspetta un finale di stagione avvincente ed emozionante, e sicuramente inaspettato, come ha affermato la stessa produttrice.
Ecco il trailer del penultimo episodio, in onda venerdì sul canale americano The CW.