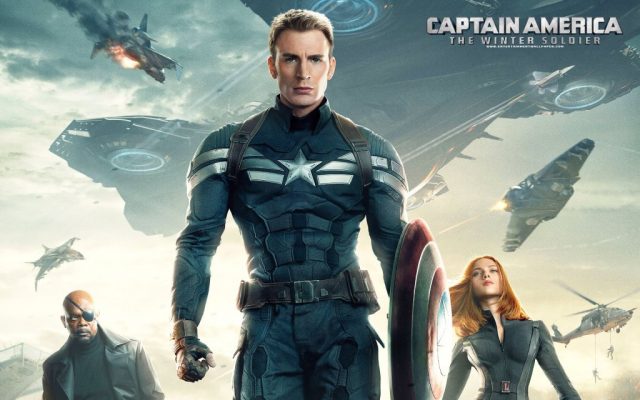 Per tutti gli amanti dei fumetti sui supereroi, stasera c'è un appuntamento da non perdere. In onda sul canale RAI DUE ci sarà il film Captain America: The Winter Soldier , pellicola del 2014 diretta da Anthony e Joe Russo, e prodotta dai Marvel Studios. E' il sequel di Captain America – Il primo vendicatore.
Il film è basato sui personaggi dei fumetti Marvel Comics. Capitan America è interpretato dall'attore Chris Evans, affiancato da Scarlett Johansson, che invece interpreta Natasha Romanoff conosciuta come La vedova nera.
La storia si svolge nella città di Washington, due anni dopo la battaglia di New York. Capitan America, Vedova Nera e Falcon uniscono le forze per salvare lo S.H.I.E.L.D. e affrontare un misterioso assassino, chiamato Soldato d'Inverno.
Capitan America continua a servire gli Stati Uniti attraverso lo S.H.I.E.L.D., nonostante sia poco soddisfatto delle scarse informazioni che riceve. Quando Nick Fury comincia a scoprire che ci sono dati ed elementi che lo S.H.I.E.L.D. nasconde anche a lui, capiscono che tutta la struttura ha un doppio fine.
Fury viene attaccato da alcuni uomini guidati da Soldato d'Inverno, prima riesce a scappare ma poi viene ucciso proprio dal misterioso assassino. Da qui parte l'avventura di Capitan America che inizierà a scoprire molte cose. La prima è che forse Hydra non è morto nella seconda guerra mondiale.
Captain America: The Winter Soldier è uscito nelle sale il 4 Aprile 2014 negli Stati Uniti, riscuotendo subito un enorme successo e incassando 703.427.000 di dollari. In molti lo definiscono uno dei migliori film di supereroi di sempre.
Il 4 Maggio 2016, è arrivato nelle sale italiane un sequel, Captain America: Civil War, diretto nuovamente dai fratelli Russo. Gli altri membri del cast sono: Sebastian Stan, Anthony Mackie, Cobie Smulders, Frank Grillo, Emily VanCamp, Hayley Atwell, Robert Redford, e Samuel L. Jackson.
Capitan America vi aspetta stasera alle 21.20 . Buona visione a tutti!!