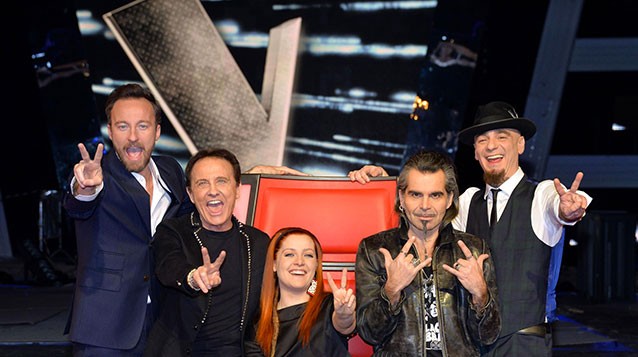 La prima puntata di Knockout ha spento i riflettori su alcuni talenti, che, perdendo la sfida, hanno dovuto abbandonare The Voice. Arrivati a questo punto del programma per i talenti è molto difficile accettare una sconfitta, ma i coach li rassicurano: anche gli eliminati sono dotati di talento ed energia, hanno quindi la possibilità di crescere e diventare grandi nel mondo della musica, basta non arrendersi. Durante questa terza fase i cantanti hanno dovuto dare il massimo per giocarsi l'ultima opportunità per arrivare ai Live Show. Sul palco di The Voice abbiamo visto le performance di venti talenti, che hanno scelto e cantato il loro cavallo di battaglia.
Il team Noemi porta ai Live Show Keeniatta, che vince la sfida contro la giovane Amelia. Marianè vince la sfida con "Dedicato" di Loredana Bertè, mentre il suo sfidante, Roberto Pignataro, aveva cantato "Wherever you will go" dei The Calling. I Live aprono le porte a Thomas Cheval, giovane promettente che ha lasciato sul palco Gregorio, che abbandona The Voice.
Il team Pelù mantiene Alessandra Salerno che vince contro Luca Gagliano. A scaldare il palco di The Voice sono le esibizioni di Silvia, che lascia il programma, e Ira Green, che vince la sfida con "Paranoid" dei Black Sabbath. La terza e ultima sfida per il team Pelù la giocano Martina Liscaio e Marco De Vincentis, e Martina deve lasciare The Voice.
Il team JAx porta alla prossima fase del programma Sara Vita Felline che vince contro Nathalie Coppola. Anche Luca Boccadamo deve abbandonare The Voice, mentre il suo sfidante Maurizio Di Cesare può passare ai Live Show.
Il team Fach porta ai Live Show Alessia Labate, vincitrice della sfida contro Alex Ceccotti. Deve abbandonare The Voice Chiara Iezzi, sconfitta da Sarah Jane Olog che va dritta ai Live Show.