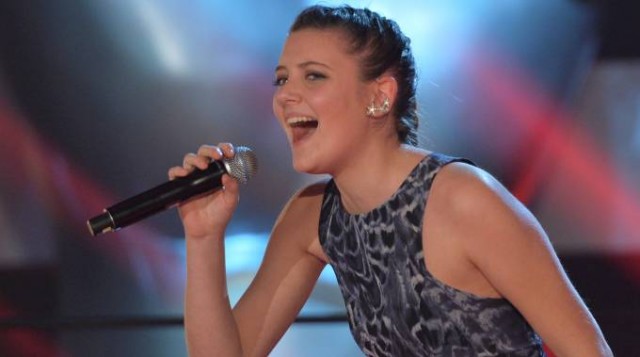 Carola Campagna, dalla voce pulita ed interprete perfetta delle canzoni dei cartoni animati firmati Disney, è la seconda eliminata della finale di The Voice. Anche per J-Ax finiscono le speranze di vedere Carola sul primo posto del podio di The Voice. Nonostante ciò, Carola ha dichiarato di aver avuto la già sua vittoria, perché ha raggiunto l'obbiettivo del team J-Ax: divertirsi e far divertire. Anche J-Ax si dichiara molto soddisfatto del lavoro fatto con Carola e del percorso che questa giovane ragazza della Brianza ha fatto all'interno del talent show.
Carola Campagna era una delle voci più invidiate del team J-Ax. Anche gli altri coach, infatti, hanno sempre dichiarato di temere la grande potenza vocale e la capacità di interpretazione di Carola, la seconda cantante più giovane di The Voice, che è diventata maggiorenne poche settimane fa.
Anche questa sera, Carola ha portato sul palco delle canzoni molto impegnative: prima "I want you back" dei Jackson Five, poi duettando con il suo coach ha cantato "L'isola che non c'è" di Edoardo Bennato e infine il suo inedito, "Se solo". Insieme a quello della sua collega Sara Vita Felline, il suo singolo è stato quello più scaricato, sintomo del fatto che Carola avrà un posto certo all'interno del panorama musicale italiano.
"Ho avuto la mia vittoria", con queste parole Carola abbandona il palco di The Voice e saluta il suo coach, che le promette che usciranno dagli studi di The Voice per andare in uno studio di registrazione e cantare ancora insieme.