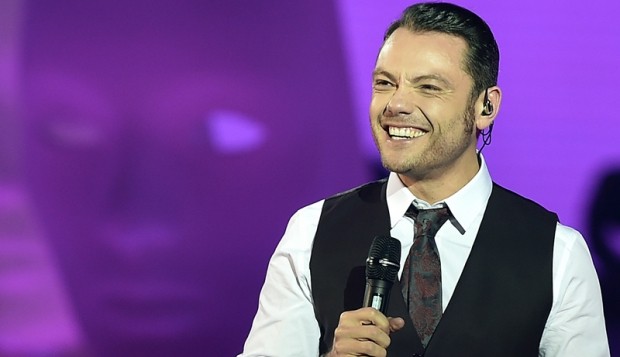 Federico Russo ha tenuto sulle spine tutti i fan e quando finalmente ha annunciato l'ingresso di Tiziano Ferro sul palco di The Voice, il pubblico è andato letteralmente in delirio. Infatti, Tiziano Ferro era l'ospite più atteso della finale e la sua presenza ha fatto la differenza nella serata, come testimoniano anche i commenti sui social network.
I finalisti in gara hanno avuto l'onore di cantare e stare sul palco con un personaggio molto importante ed incisivo del panorama musicale italiano e la loro emozione ne era una testimonianza. Tiziano Ferro ha reinterpretato con i talenti di The Voice due delle sue canzoni più celebri: "Ti scatterò una foto" e "Rosso relativo".
I ragazzi dei team si sono divertiti ed emozionati parecchio durante l'esibizione, ma non solo loro: Tiziano Ferro, alla fine della performance, ha dichiarato di essersi divertito moltissimo sul palco di The Voice. Inoltre, si è congratulato con Carola, Roberta, Thomas e Fabio per aver cantato così bene pur avendo provato poco l'esibizione con lui durante il pomeriggio.
Dopo l'esibizione che ha coinvolto tutto il pubblico dello studio di via Mecenate, Tiziano Ferro si è lasciato trasportare dall'emozione ed ha voluto fare un discorso molto profondo sull'importanza di inseguire le proprie ambizioni e non lasciarsi andare mai. Ha anche aggiunto che spesso e volentieri si tende a credere alle parole di tutti, ma bisogna anche saper ascoltare attentamente. Tiziano Ferro ha infine concluso il suo discorso sostenendo che i finalisti in gara sono stati molto fortunati ad aver avuto dei coach così speciali, che li hanno sostenuti e incoraggiati sempre.
Tiziano Ferro è poi ritornato sul palco di The Voice per presentare il suo ultimo singolo, "Lo stadio". Quest'estate Tiziano Ferro sarà in tour in tutta Italia, per la gioia dei suoi numerosissimi fan. Anche i coach di The Voice sono tutti grandi ammiratori di Tiziano Ferro, tanto è vero che Noemi ha dichiarato di aver già acquistato il biglietto per il suo prossimo concerto.