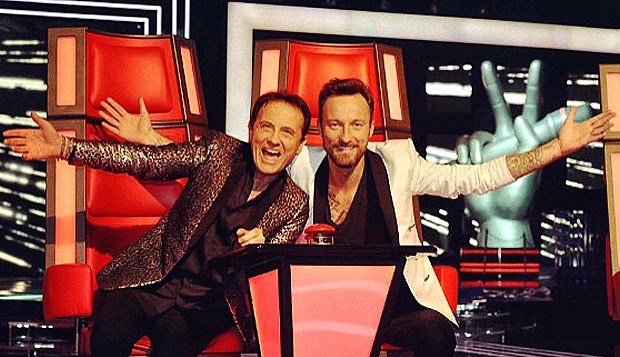 Fabio Curto riesce sempre ad emozionare i suoi coach grazie alle sue esibizioni a The Voice. Roby e Francesco Facchinetti questa sera hanno versato qualche lacrima ed hanno commentato l'esibizione del loro finalista con gli occhi lucidi. Fabio ha cantato una canzone particolare proprio in occasione della finale di The Voice: "Father and son" dei Cat Stevens, che vuole dedicare al padre, sempre presente in studio, con il quale ha un legame profondo e speciale.
Inoltre, essendo una canzone dedicata al rapporto tra padre e figlio, "Father and son" è riferita anche ai coach di Fabio, Roby e Francesco Facchinetti. Durante la canzone, dietro Fabio appaiono le immagini di lui da piccolo e del padre, che viene inquadrato dalle telecamere mentre si emoziona ascoltando la voce del figlio sul palco di The Voice. Alla fine dell'esibizione, il pubblico ha dimostrato di aver apprezzato la voce di Fabio.
Roby Facchinetti è il primo a voler commentare l'esibizione di Fabio: "Non ho più l'età e mi commuovo molto facilmente. […] Tu hai questa capacità di emozionare, e io ci cado sempre". Poi, a sorpresa, appaiono le fotografie dei coach Facchinetti, come quella fotografia di Roby mentre tiene in braccio Francesco mentre spegne la sua prima candelina, che scatenano le risate del pubblico e anche qualche lacrimuccia.