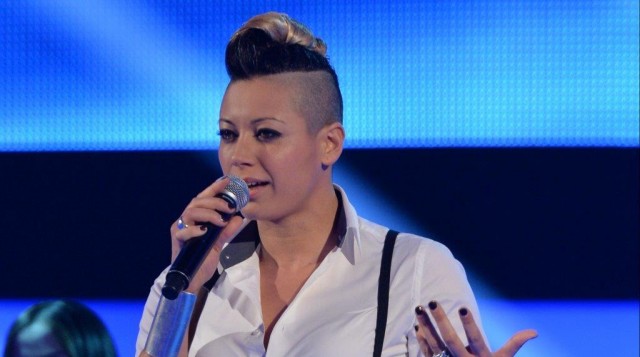 Si tratta di una puntata molto tosta quella di questa sera, la semifinale di The Voice. I coach del team Facchinetti devono affrontare questa ultima decisione, la più importante, per la prima volta. Sul palco di The Voice ci sono due grandi talenti del team Fach: Sarah Jane Olog che ha cantato "If I were a boy" e l'inedito dedicato al nonno intitolato "The cycle", e Fabio Curto, che ha emozionato Roby Facchinetti interpretando prima "Emozione" di Mogol e Battisti e poi il suo singolo inedito, "L'ultimo esame".
Roby e Francesco Facchinetti devono decidere a chi dare i 60 punti tra Sarah Jane Olog e Fabio Curto. Senza troppa indecisione, il team Facchinetti ha assegnato i 60 punti al cantautore di strada calabrese Fabio Curto. Poi, Roby Facchinetti dichiara di essere soddisfatto del lavoro fatto con i talenti del suo team a The Voice e giustifica la decisione presa: "Noi abbiamo fatto questo percorso per portarli in finale: questo era il nostro obbiettivo. Sarah è riuscita a fare l'inedito, il suo obbiettivo più importante".
Il pubblico di The Voice ha deciso di mandare in finale Fabio Curto, che vince la sfida con 143 punti contro i 47 di Sarah Jane. Fabio conquista, quindi, la finale con l'83% dei voti del pubblico, che lo ha sostenuto notevolmente già a partire dal primo Live Show di The Voice. Sarah Jane abbraccia i suoi coach, e in particolare Roby, che ha sempre dichiarato di stimare molto il talento e la potenza vocale dell'ex corista di Noemi. Francesco ha poi dichiarato che non basta fare collaborazioni, ma bisogna anche investire sui nuovi talenti: sia lui che suo padre sono dunque pronti ad investire su Sarah Jane, anche nel caso in cui la Universal dovesse tirarsi indietro. Quel che è certo è che Sarah Jane non salirà più su un palco come corista o dietro gli artisti, ma come cantante.