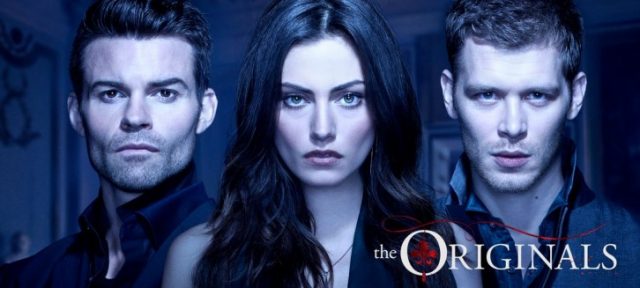 The Originals, la serie spin off di The Vampire diaries, tornerà il 17 marzo, subito dopo la fine di The Vampire Diaries, dopo che insomma avremo salutato Damon, Stefan, Elena e tutta Mystic Falls.
Forse il ritorno della famiglia Originale ci farà sentire un po' meno la mancanza dei fratelli Salvatore. E non dimentichiamo che Julie Plec, produttrice di entrambe le serie, non ha escluso che alcuni personaggi di The Vampire Diaries possano entrare a far parte del cast dello spin-off. Noi ci speriamo.
Ma ecco ora le ultime anticipazioni su The Originals 4, che tra poco tornerà sul piccolo schermo. Siamo giunti alla quarta stagione, che avrà pochi episodi rispetto alle precedenti (sperando che questo non sia l'indizio che porti alla fine della serie).
La serie inizierà con un salto temporale di cinque anni. Hope è ormai cresciuta. La famiglia di vampiri Originali, quella dei famosi Mikaelson, è divisa e debole. Le prime puntate si concentreranno su Hayley, l'ibrido immortale, madre di Hope, nata da lei e Klaus, ma innamorata di Elijha.
Per cinque anni Hayley ha cercato un rimedio, una cura alla specie di stato di coma in cui sono i membri della famiglia Originale. Vedremo sin da subito il rapporto madre-figlia tra Hope e Hayley. Ma anche tutto ciò che quest'ultima ha scoperto per poter salvare Klaus e i fratelli.
Con il proseguire delle puntate verrà data molta attenzione anche al rapporto tra Klaus e sua figlia, e l'ostilità di lei nei confronti del padre. Hope vedrà crescere i suoi poteri in modo esagerato e tutto questo porterà molti problemi alla famiglia nel corso di tutta la serie.
L'intera stagione verterà sull'obiettivo di riunire la famiglia di vampiri più potente mai esistita, che mai come in questo momento, si trova in svantaggio. Non mancheranno i grandi nemici, più di tutti Marcel, ormai a capo della città. Dopo di lui Vincent, che si alleerà con il suo amico Marcel per impedire ai loro nemici Originali di ritornare all'attacco e di riunirsi.
Ricordiamo che The Originals andrà in onda sul canale americano The CW, il 17 marzo. A presto con nuove anticipazioni.