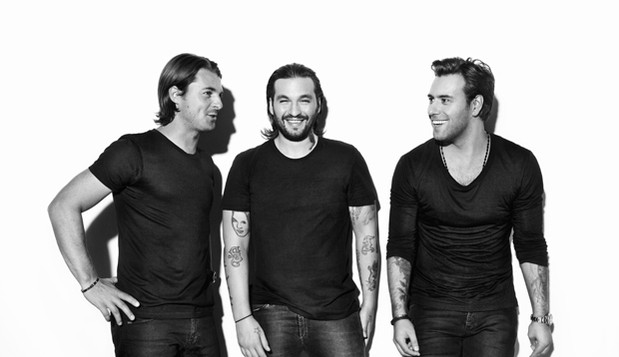 Finalmente una buona notizia per i fans degli Swedish House Mafia: a due anni di distanza dallo scioglimento, annunciato il 23 giugno 2012 ed avvenuto circa un anno dopo, arriva la notizia di un documentario sulla storia del celebre trio di dj.
Il film, che si intitolerà 'Leave the world behind you', sarà presentato al 'South by Southwest Music Conference and Festival', una kermesse musicale che si svolge ad Austin (Texas) dal 1987.
La direzione della pellicola è stata affidata a Christian Larson che verrà affiancato da Jonas Akerlund in veste di produttore esecutivo. Il fulcro della narrazione sarà proprio l'inaspettato scioglimento degli Shm, avvenuto in un momento nel quale la band si trovava all'apice del successo, e si baserà su una testimonianza raccolta durante il 'One last tour'.
Quest'ultimo è considerato il più grande tour di musica elettronica di tutti i tempi, con oltre un miliardo di biglietti venduti in meno di una settimana.
Il percorso che portò Axwell, Steve Angello e Sebastian Ingrosso a prendere strade differenti non è mai stato molto chiaro e 'Leave the world behind you' si occuperà di gettare luce sulle dinamiche dell'ultimo periodo di attività del trio svedese.
Qualche tempo fa Steve Angello aveva dichiarato:
'Abbiamo compreso di essere arrivati a un punto nel quale non sapevamo quale sarebbe stato il passo seguente; amiamo le sfide e in futuro non vogliamo ripeterci. Abbiamo realizzato che è arrivato il momento di mollare tutto, anche se tra di noi le cose non sono mai cambiate. Siamo come fratelli, siamo ancora qui e non è morto nessuno. Siamo riusciti ad andare oltre i nostri sogni, ma abbiamo deciso di finirla qui.
Tantissima nostalgia accompagna quindi il ricordo del gruppo di 'One', eletto nel 2011 uno dei migliori 100 dj di tutto il mondo. Sarà difficile allontanare dalla memoria i più acclamati esponenti dell' EDM (Electronic Dance Music), fenomeno ultimamente esploso in maniera irrefrenabile.
Senz'altro 'Leave the world behind you' servirà a sentire più vicini degli artisti che non verranno mai dimenticati.