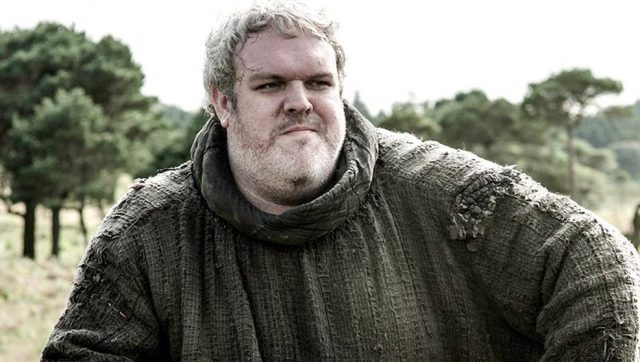 Il Divino Otelma si faccia da parte: l'unico mago che d'ora in poi riconosceremo ha come nickname Myrddin e qualche anno fa l'ha fatta davvero grossa. Vi siete ripresi dal finale del quinto episodio di Game of Thrones 6 e dalla scioccante rivelazione riguardante Hodor e il significato del suo nome? Se lo avete già visto, proseguite pure nella lettura, se siete ancora ignari di tutto evitatevi invece lo spoiler.
Appurato nella maniera più triste che la parola Hodor è una crasi di Hold the door (Tieni la porta), la frase che l'angelo custode di Bran Stark si sente dire a fine episodio da Meera mentre si sacrifica per lei e Bran, torniamo indietro nel tempo, al 2008, quando Game of Thrones non era ancora la serie-fenomeno che tutti conosciamo ma un capitolo della saga letteraria Le cronache del ghiaccio e del fuoco, di George R.R Martin. Già all'epoca molti seguaci della saga si chiedevano il significato dell'unica parola che il gigante buono è in grado di dire: nel thread What does Hodor mean?, presente sul forum A Song Of Ice And Fire (ASOIAF) wiki, l'utente chiamato Myrddin ha un'illuminazione.

"Il poveretto starà chiedendo a qualcuno di tenergli la porta aperta, mentre starà cercando di trasportare qualcun altro fuori. Così Hold the door diventa Hold the doorHold the doorHoldoorHodoor. Maledizione! Hold the door! La sua mente così è completamente andata e ora sa dire solo Hodor".
Certo, le circostanze in cui si è verificato il fatto non sono esattamente le stesse ma sul fenomeno linguistico da cui si genera Hodor il profetico utente ci ha preso in maniera magnifica e anche un po' inquietante. Dammit: hold the door!
[Foto: HBO]