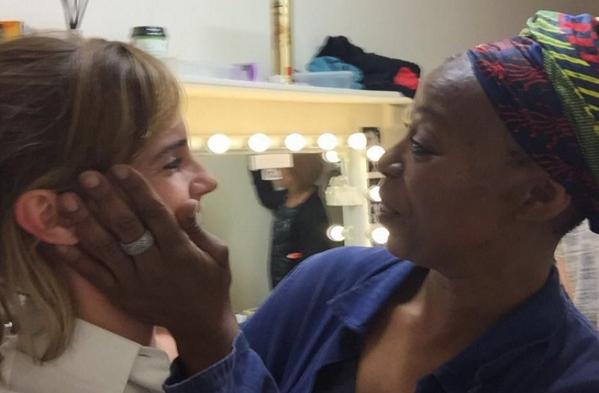 Ci sono state polemiche, anche stucchevoli, a proposito della scelta di Noma Dumezweni, attrice nata in Swaziland, come volto di Hermione Granger nella play teatrale Harry Potter and the cursed child: ma ciò che conta è stata la resa finale, e stando al giudizio della critica e del pubblico britannici, la Dumezweni se l'è cavata alla grande.
Lo pensa anche l'Hermione originale, la ben più giovane Emma Watson, che poche ore fa ha condiviso su Twitter una bellissima immagine in cui appare abbracciata alla Hermione adulta.
It was SO lovely to meet you @MissDumezweni. #Hermiones pic.twitter.com/xkh0PQyZEr

— Emma Watson (@EmWatson) 7 luglio 2016
Un'immagine piena di tenerezza, con la mano di Noma Dumezweni che accarezza il volto di Emma: tantissima suggestione per i fan della saga di Harry Potter.
[Foto: Twitter]