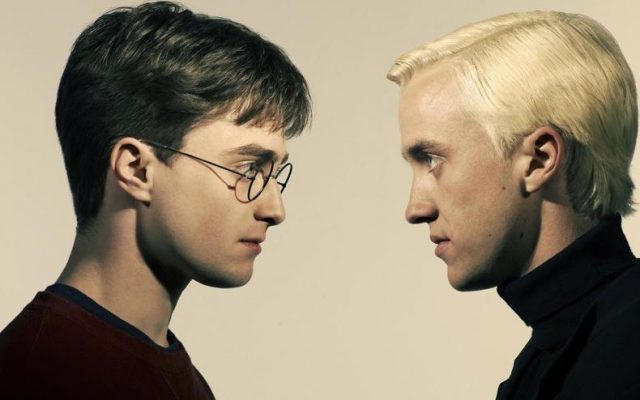 A noi che ormai da tempo aspettiamo con ansia Harry Potter and the cursed child, nuovo capitolo letterario della saga sul maghetto, anticipato dalla rappresentazione teatrale a Londra (beato chi potrà andarci), l'autrice J.K. Rowling ha inviato oggi su Twitter un piccolo ma chiarissimo indizio: in The cursed child ci sarà anche Draco Malfoy.
Ebbene sì, il nemico e rivale di Harry Potter, leader della casa Serpeverde e figlio di Lucius Malfoy e Narcissa Black (adepti di Lord Voldemort) è tra i personaggi della play londinese che avrà luogo il prossimo giugno, come confermato dal cinguettio odierno della Rowling, intenta a disegnare lo stile delle bacchette magiche dei personaggi principali dell'opera.
Exciting morning at rehearsals for #CursedChild. What do you think of our wand designs? #HarryPotterPlay pic.twitter.com/Vg1wAmi11Y

— J.K. Rowling (@jk_rowling) 18 aprile 2016
Il successivo dubbio da chiarire è: chi lo interpreterà? Il fortunato ragazzino riuscirà a eguagliare il mix di ferocia, freddezza (e un tocco di goffaggine) che Tom Felton riuscì a restituire nella saga cinematografica? Al momento sappiamo solo che il nuovo Draco Malfy si trova nella foto sotto, in cui appare l'intero cast artistico di Harry Potter and the cursed child.